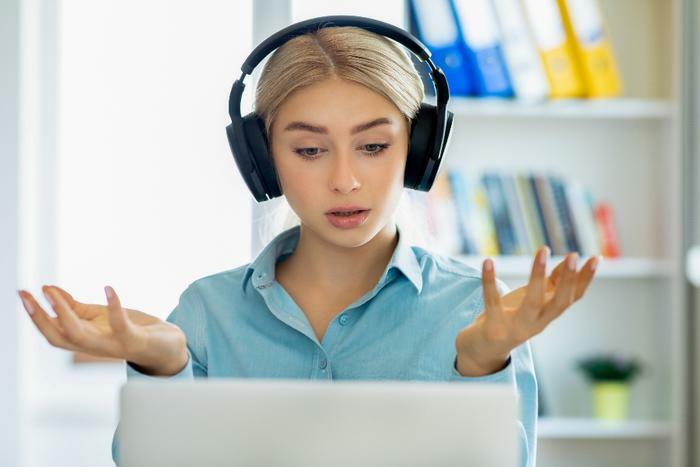 Since the start of the COVID-19 pandemic, virtual therapy visits have gained popularity. While experts expect consumers to stick to this trend moving forward, a new study explored how other virtual features may improve therapy for some patients. 
According to researchers from Edith Cowan University, virtual reality (VR) avatars may help patients who are nervous discussing certain topics feel more comfortable sharing them. 
"Overall, people rated VR social interaction as similar to face-to-face interaction, with the exception of closeness, where people tended to feel a little closer with each other when face-to-face," said researcher Dr. Shane Rogers. "This technology has the potential for broad application across a number of areas such as casual conversation, business, tourism, education, and therapy." 
Making conversations more comfortable
The researchers had 52 graduate psychology students participate in two trials for the study. In one session, the participants had a face-to-face conversation with a person. In another session, they talked with a VR avatar in the second trial. The participants reported on how they felt about each conversation based on comfort, enjoyment, awkwardness, perceived understanding, and how much they believed they shared about themselves. 
The study showed that the participants rated in-person interactions very similarly to how they rated interactions with the VR avatar in most of the categories. However, there were a couple of disparities. In-person conversations won out in terms of feeling understood, while VR interactions were ranked higher in terms of sharing things that were considered to be negative. 
"The study found that 30% of people preferred disclosing negative experiences via VR," Dr. Rogers said. "This means that therapy might be opened up to new people who don't feel comfortable with face-to-face interventions. It might also enable therapists to conduct therapy more effectively at a distance, as a person can be in the therapist room (in virtual reality) while seated in their own home." 
While the researchers plan to further investigate how VR avatars can be beneficial in therapy settings, and they believe this trend is likely to take off in the coming years. 
"More powerful computers are becoming more affordable, VR headsets and peripherals are continuing to develop, and more user-friendly VR interaction software platforms are becoming available and being updated," Dr. Rogers said.