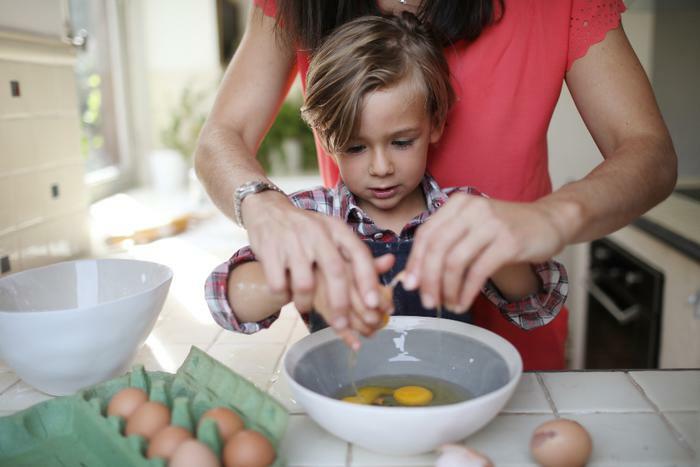 While recent studies have shown that exposing kids to healthy cooking shows can help them make healthier choices, a new study explored how virtual cooking classes can also be beneficial to their health. 
Experts found that kids who participate in virtual cooking classes are likely to expand their knowledge of nutrition. 
"Amid parental concerns regarding poor nutrition and lack of cooking skills among youth in Flint, Michigan, a team of local dietitians, chefs, and researchers created Flint Kids Cook (FKC)," the researchers wrote. "A trained chef and registered dietitian co-facilitated interactive lessons designed to increase knowledge and develop skills to prepare healthy meals and snacks at home. FKC demonstrated early success in reaching low-income youth and improving cooking self-efficacy, attitude towards cooking, and quality of life of young participants." 
Encouraging healthy eating
The FKC classes totaled 7.5 hours of live education over the course of five consecutive weeks, and they covered everything from roasting, knife skills, baking, and the health benefits of specific foods, among several other important topics. To understand the impact this had on kids, the researchers conducted surveys before the classes began and after five weeks.
Ultimately, the researchers learned that these classes were effective for several reasons. One of the most important findings was that the kids felt confident in their ability to pick out, make, and eat healthy foods at the end of the five weeks. They also reported having more confidence when it came to navigating a kitchen.
The researchers found that the benefits of the classes extended beyond just the participating kids -- they were helpful to the whole family.
"One very important part of the class that is happening because of the virtual platform is that families are not participating in the classes together as opposed to children participating in the class individually, apart from their family," said researcher Amy Saxe-Custack, Ph.D. "We started to see parents becoming much more involved in the education and sitting at the table once the meals were prepared for a family dinner."