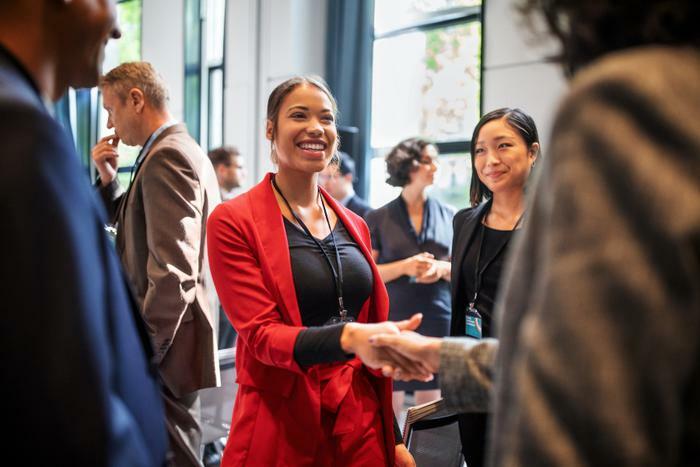 A new study conducted by researchers from Northwestern University explored the value behind scientific conferences that are often both expensive and time-consuming.
Whether the conferences were held virtually or in person, the study findings suggest that they have proven to be valuable ways for scientists to collaborate, share ideas, and meet new people. 
"Scientific conferences are a very expensive industry," said researcher Emma Zajdela. "People often talk about whether or not we should rethink conferences. Our results suggest that the way organizers design conferences can have a direct effect on which scientific collaborations are formed and, by extension, on the direction of scientific inquiry."
The power of collaboration
To get a better understanding of the value behind scientific conferences, the researchers created a mathematical model that predicted how well attendees made connections at these events. They then compared their results with data from Scialogs, which are scientific conferences designed to promote collaboration. 
The study showed that these efforts to get scientists talking to each other were valuable. When participants were assigned to specific groups, they were more likely to collaborate with their fellow conference attendees and also keep in touch with them after the conference. Additionally, those who joined small groups were eight times as likely to work with those same conference attendees in the future. 
"Today, science is conducted by teams, so the formation of new teams is especially important," said Zajdela. "Science isn't done by individuals anymore. It's more interdisciplinary and multi-institutional. We need these conferences because scientists can meet other researchers who they might never have met otherwise." 
It's also important to note that these findings held up regardless of whether the events were virtual or in-person. In fact, virtual gatherings were more effective at helping scientists create long-term collaborations. While those who attended in-person events were 1.6 times more likely to interact with their new connections after the conference, those who attended a virtual conference were twice as likely to engage with their new networks. 
"We interpret these results as coming from the fact that scientists did not have the same opportunities for formal interactions (during breaks or meals) in the virtual conferences as they did in the in-person conferences," Zajelda said. "Therefore, the sessions they were assigned to were the only place that they could meet people to form teams with; hence the greater importance of interaction in these sessions for team formation." 
Regardless of the setting, the researchers hope these findings emphasize the importance of attending these kinds of sessions.