---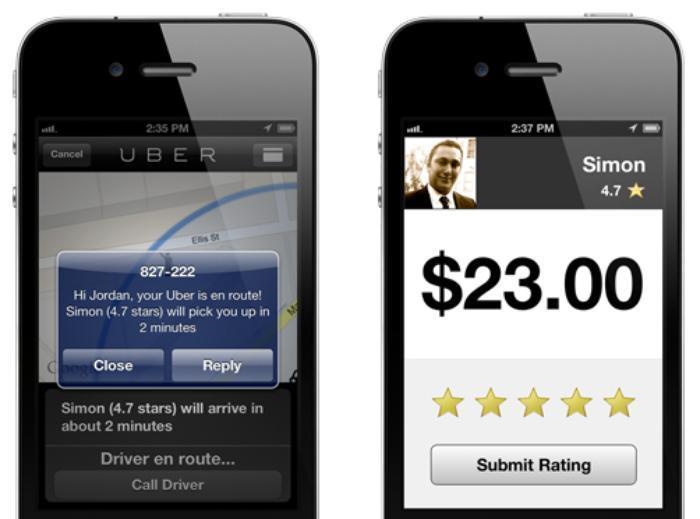 Virgina, a state known for harsh and swift law enforcement, has ordered Uber and Lyft to shut down after warning the car-sharing services earlier this year that they were operating illegally, the latest challenge to the smartphone-driven services that have upset the taxi industry, disabled consumers and regulators.
"I am once again making clear that Uber must cease and desist operating in Virginia until it obtains proper authority," state DMV commissioner Richard D. Holcomb said in a letter to the companies.
The state earlier fined the companies $35,000 for not having the proper permits, and Holcomb said his department has been warning Uber and Lyft for more than six months that they must comply with state laws.
Uber, unimpressed, issued a defiant statement.
"We wanted to write to let you know that Uber will operate as usual, and we plan to continue full-speed ahead with our commitment to providing Virginians access to safe, affordable and reliable rides," said Zuhairah Washington, General Manager, Uber DC, and Rachel Holt, Uber Regional General Manager, East Coast, in an email.
"We are surprised and disappointed by the DMV's actions, given that Uber has been working with the Virginia government for months to modernize regulations that will put consumer safety first. Virginia should be standing for innovation, consumer choice and job growth," they said, vowing to defy Holcomb's order.
Winners & losers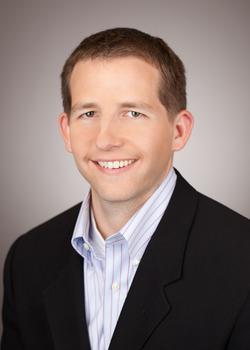 Like many other battles involving peer-to-peer services -- most notably Airbnb -- the interests of consumers may not always be easily identified.
Economist Matthew Mitchell of the Mercatus Center at George Mason University in Fairfax, Va., has been closely following the battle between regulators and ridesharing companies like Uber and Lyft for several years. This is his asssessment of the winners and losers:
Winner: Local taxi monopolies. Cab companies have long benefited from regulations that restrict entry and from regulators who see it as their job to preserve these firms' profits. The traditional model has been challenged in the last few years by Uber and Lyft, and depending on how long the decision lasts, Cab companies are going to be able to reclaim some of the customers they have lost.
Losers: Uber and Lyft -- and the multitudes of drivers who work with them -- will clearly be harmed. This is why they are not likely to take this lying down.
Losers: Customers. Uber and Lyft have been quite successful because they offer an innovative and convenient service and customers have flocked to them for that. Their customer ratings systems provided a degree of quality control that taxi regulators were never able to achieve.
Mitchell notes that these peer-to-peer platforms have tangled with municipal regulators in cities across the country where taxi lobbies are powerful. It is rare, however, for state regulators to take this sort of action.
Not recommended
Holcomb's department has been promoting a "Know Your Ride" database that lists transportation providers licensed by the state. Not surprisingly, it doesn't include Uber or Lyft.
"When you hire a ride, you are placing your safety in the hands of that driver," Holcomb said in a prepared statement. "I urge the citizens of Virginia to protect their families by using only companies that appear on DMV's website as licensed transportation services. If it's not on the list, it's not recommended."
But Uber, in its response to Holcomb, said it already meets or exceeds the DMV's requirements.
"Uber has set the standard for consumer safety in the Commonwealth. All uberX rides in Virginia are insured up to $1,000,000, nearly 300% more than the $350,000 required of for-hire drivers by the Virginia DMV. While the Virginia DMV does not require that all for-hire drivers pass background checks, all drivers on the Uber platform pass rigorous background checks at the county, state and federal level before they are ever allowed access to the technology. Our commitment to safety far exceeds the requirements set by the Virginia DMV - making their actions puzzling," the company said.
Uber and Lyft face challenges in a number of states. In Maryland, which borders Virginia, Uber is currently appealing an order that it must file an application to become a for-hire carrier.
The app-based companies are getting a slightly warmer reception in Washington, D.C., where the city council is considering legislation that would allow them to operate if they follow certain regulations.
In what may emerge as one of the most serious challenges, a lawsuit charges the companies deny service to disabled consumers and are not in compliance with the Americans with Disabilities Act.
Licensed taxis and bus companies are required to provide wheelchair-accessible vehicles when requested under terms of the Americans with Disabilities Act (ADA) but three Texas plaintiffs say Uber and Lyft simply ignore the requirement, providing their drivers with no training and allowing them to deny services to disabled travelers.
The lawsuit is regarded as significant because it could result in a ruling that could be applicable nationwide.
---