---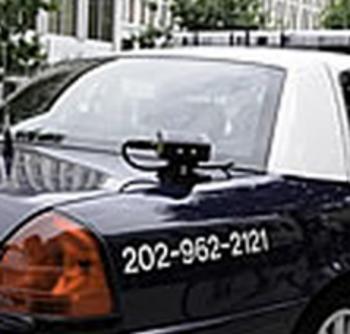 A statewide privacy-rights battle with national implications is brewing in Virginia, regarding a General Assembly vote scheduled for next week.
Last month, legislators in the Virginia Senate and House of Delegates voted almost unanimously to pass Senate Bill 965, the "Government Data Collection and Dissemination Practices Act." The bill, authored by State Senator Chap Petersen (D-Fairfax), would set limits on police use of automatic license plate readers and other surveillance technologies against state residents, outside of active criminal investigations.
After SB 965 passed the state Senate it landed on the desk of Democratic Governor Terry McAuliffe. Given the bill's widespread bipartisan support throughout Virginia, observers largely expected the governor would sign it into law, though he also had the right to veto it by March 29.
But McAuliffe chose a third option: amending the bill's language to change its meaning so radically, Sen. Petersen called it a "quasi-veto."
Police requests
Brian Moran, the state's Secretary of Public Safety and Homeland Security, admitted at the time that the amendments were made by police request, since the governor had "been informed by numerous law enforcement agencies that license plate readers result in salient and compelling information. The governor's amendment…represents a significant compromise by law enforcement."
Virginia's General Assembly is scheduled to meet on April 15, to vote on whether to accept or reject the governor's amendments. Now, privacy advocates ranging from Sen. Petersen to the Electronic Frontier Foundation (EFF) are urging Virginia residents to contact their state delegates and urge them to reject the amendments and vote to restore SB 965's original language. Dave Maass, an investigative researcher with the EFF, said that "It is crucial that these bills pass unaltered, not only for the sake of Virginia citizens, but to set a precedent for legislatures across the country."
What's the difference between the original bill and McAuliffe's amended version? The original SB 965 would allow police to use license plate scanners, but only store the data for 7 days unless it was part of an active, ongoing criminal investigation. McAuliffe's amendment would raise that limit to 60 days.
Why compromise?
State Sen. Petersen, criticizing McAuliffe's amendments on his blog, said that he'd heard this justification for the 60-day allowance:
It's also told to me that certain counties (i.e. Arlington) hold the plate images for a year, so that sixty days is a "compromise" measure.

No, it's not. The whole purpose of constitutional government is that government only has those powers authorized by law. Nobody has authorized "surveillance technology" used without a warrant and or investigatory purpose against ordinary and unsuspecting citizens. Why should we have to show an injury? Why should there be a compromise?
Also, the original bill was written to apply to "any surveillance technology" which might be used by law enforcement — not just license plate scanners, but also dashboard cameras, body cameras and any future technologies, too. McAuliffe amended the language to only cover license plate scanners.
Finally, the original bill forbids prosecutors from using evidence collected by drones unless the drone-recordings were made after getting a search warrant, but the governor's amendment "create[s] a back door to allow prosecutors to use evidence collected by drones without a warrant," as the EFF put it.
When Sen. Petersen published his blog post criticizing McAuliffe's amendments, a reader posted this in the comment thread: "The bill was good; the bastardization is ludicrous. What can we do to help?" Petersen responded: "Contact your local reps and ask them to reject the amendment and pass the bill in its original form. thanks!"
For Virginia residents wishing to contact their state delegates about the bill, the EFF has a "Take action now" link here.
---