---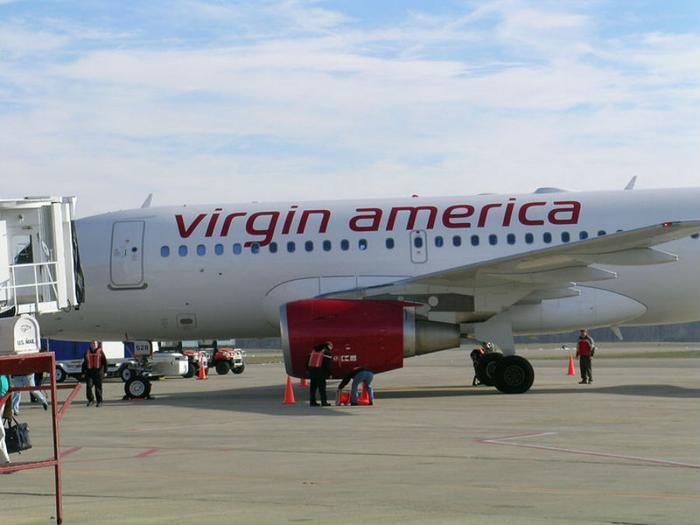 Many of us have had less than stellar experiences at the airport. After all of the long lines, changing gates, and hoops to jump through, it can be even more frustrating if you don't even manage to get on your flight. That is the story of one traveler who missed his flight, not because of a cancellation, but because the flight crew and captain would not let him on the plane.
The traveler, Robert B. Abtahi, is a prominent Texas lawyer, the vice-chair of the Dallas Plan Commission and, perhaps not coincidentally an Irani-American. He was trying to board his Virgin America flight to Dallas from LaGuardia Airport when the gate agent told him that the crew did not "feel comfortable" having him aboard.
The reason for these feelings? Apparently, Abtahi had cut off one of the flight attendants earlier that day while entering the airport through a revolving door.
"[The gate agent] said I cut in front of a flight attendant on my way inside the airport and that they didn't feel comfortable with me on the flight," he told the Dallas Morning News. "I said if that was the case then I would apologize. She went back on the phone and said I wasn't allowed on the flight."
A "misunderstanding"
The decision to keep passengers off of a flight ultimately rests with the captain, so the traveler did end up missing his flight. In the end, he was able to travel back home on an American Airlines flight.
Although Virgin America has not officially explained why the passenger was kept off his flight, the company says it's sorry the event happened, calling it a "misunderstanding." The company has offered Abtahi two free flights and said it is willing to reimburse him for the American Airlines ticket that he purchased.
Instead, Abtahi asked Virgin to donate the two free tickets to the Human Rights Initiative of North Texas, which aids refugees fleeing persecution. He told the Dallas Morning News that all he had wanted was an apology and that he doesn't "like the idea of throwing freebies at the problem."  
Travelers react
Not only did a few freebies not make Abtahi happy, the whole affair turned off at least one frequent flyer who wrote to us about the incident.
"I fly about 75K a year, mostly with United out of SFO. I have been considering switching, perhaps to Virgin America. But I follow a simple rule. If a company does stupid things, and they get caught in the media, then I don't do business with them," said Nadia, a ConsumerAffairs reader who asked that we not use her full name.
"The fact that a Virgin employee could extract 'revenge' against a random customer in the name of security and that employee keeps his/her job is in my view a stupid thing," Nadia said. "Won't be considering Virgin America anytime soon now."
---