---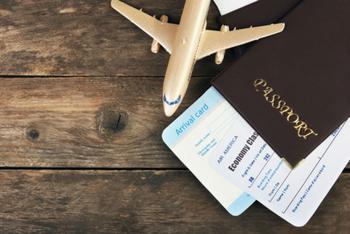 Virgin America placed first for the fourth straight year in the 26th annual annual Airline Quality Rating (AQR), compiled by Wichita State University and Embry-Riddle Aeronautical University's Prescott, Arizona, campus.
Overall, airlines turned in a mixed performance in 2015, with six of 13 domestic airlines improving over the last year and six losing ground. One, Spirit, is in the rating for the first time.
The industry showed overall improvement in three of the four core categories contained in the AQR study. On-time performance, rate of involuntary denied boardings, and the rate of lost or damaged bags showed improvement over the 2014 study.
Rising complaints
On the downside, the rate of customer complaints increased, on a per passenger served basis, to the highest level in 15 years.
The airlines that improved their standing in 2015 were JetBlue, Delta, ExpressJet, SkyWest, Southwest, and United.
The airlines that lost ground were Alaska Air, American, Envoy, Frontier, Hawaiian, and Virgin America. Even though it took a step back, Virgin America still placed first in the AQR, followed by JetBlue and Delta.
Dean Headley, associate professor of marketing at Wichita State University, says the latest rankings suggest the recent round of airline mergers is settling in and carriers have adjusted.
Merger benefits
"Bigger has produced some operating gains for the airlines, but customer perceptions of poor outcomes are still reflected in a higher number of customer complaints for the year," Headley said in a release.
Study co-researcher Brent Bowen, dean of the College of Aviation at Embry-Riddle Aeronautical University's Prescott, says the results from this year have a dark side. The results, he says, show the air traveling public is not happy.
"Passengers are reaching out and letting us know exactly that, based on the number of complaints filed with the Department of Transportation," he said. "The human element of air travel is obviously deteriorating, and passengers are fed up."
Headly says the system works best when it isn't stressed by high passenger volume. Traffic has been increasing in 2015 but Headly says an expansion of capacity this year could lessen the stress.
Bowen says airlines are reaping record profits and should be plowing some of that money back into quality improvements. He also says airports need to make improvements in infrastructure to make the commercial aviation system work better in the future.
---