---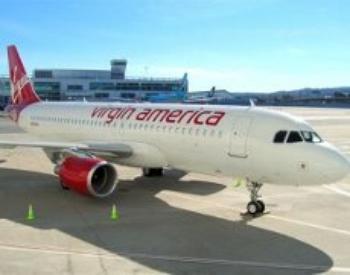 Virgin America may be about to hit puberty. The luxurious little carrier has become a takeover target after announcing that it was being courted by an unnamed suitor, thought in some circles to be a Chinese holding company that has been amassing an airline collection, according to SeekingAlpha, a trade journal.
Founded in 2004 and nurtured through its infancy by billionaire Richard Branson, Virgin went public in 2014 and has expanded its route structure to accommodate more mid-continent destinations, though it remains primarily an East-West conduit beloved by its loyal bicoastal passengers.
But love is fickle, and all the customer loyalty on earth won't make up for a huge chunk of cash, which is what Virgin shareholders are dreaming of now that the airline is in play.
Upscale on a budget
Virgin has cultivated an image of upscale service (mood lighting, cool snacks) while maintaining fares that are competitive if not rock-bottom. It was able to do so mostly because of its relative youth (translation: no union contracts and new airplanes that don't require as much maintenance). Now that it is entering its teen years, margins are looking thinner.
There are numerous possible bidders other than the rumored Chinese. Virgin's route structure and aircraft fleet would almost be a perfect fit for JetBlue. Its San Francisco hub would be a boon to Delta and it would jettison Alaska Air onto the East Coast in a big way.
Or it could just be swallowed up by a private-equity firm. Just sit back, relax, and we'll see where we land.
---