---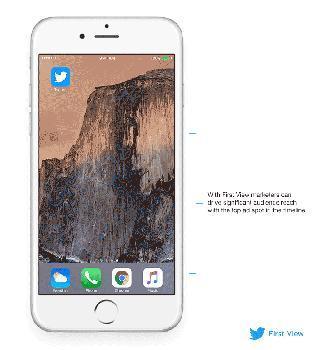 Twitter has been pretty much a text-based service since its inception, with the usual ads and photos interspersed here and there.
But that's about to change. Twitter is introducing a new ad product that will blast a video ad your way the first time you open Twitter each day.
It's called First View, and it is being promoted as the kind of premium ad Twitter has been lacking until now -- "premium" in this sense meaning expensive. 
"Now, marketers can tell a powerful visual story across the Twitter audience," Twitter tweeted in a prepared statement. "Today we're introducing First View: an engaging and highly visible way to share your brand story with compelling video creative across Twitter's massive audience."
Critics have been tweeting dire warnings of Twitter's demise lately and the company is obviously hoping First View helps turn that perception around.
For Twitter fans, it simply means that once each day, the first time you open Twitter, there will be a video ad sitting atop your feed. 
First View will be video-only initially, but Twitter says it may allow other types of ads in the future.
---