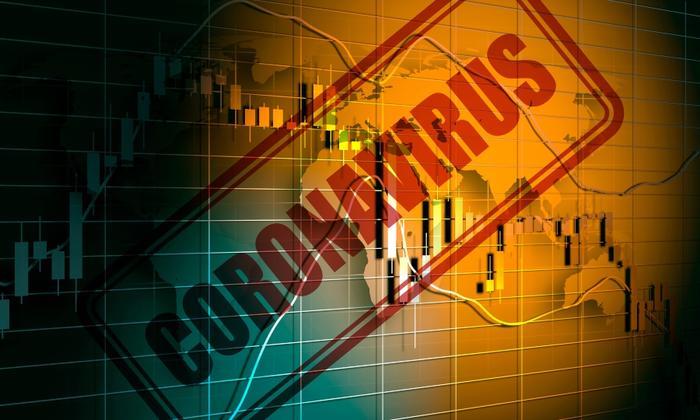 Vice President Mike Pence, the Trump administration's lead official in monitoring and containing the coronavirus, says the stock market will bounce back from last week's huge sell-off.
Investors dumped stocks as the virus spread beyond China and concern mounted that the fallout would significantly slow global growth. The Dow Jones Industrial Average suffered its largest point drop in history on Thursday, and the S&P 500 lost more than 11 percent of its value during the five trading days.
The catalyst for the plunge was almost certainly coronavirus fears, but many analysts also said the market, which had been at record highs the week before, was due for a correction.
Pence, appearing on NBC's Meet the Press, expressed confidence that the "market will come back."
The financial markets may face another few days of uncertainty, however. Over the weekend, the U.S. reported 21 more cases of the virus, codenamed COVID-19, and two patients who were suffering other health problems died from complications of the illness.
Without predicting when, Pence said the financial markets will eventually find a bottom and begin moving higher again, mainly because he said the virus is not likely to damage what he called a healthy U.S. economy.
"We just saw some new numbers come out in housing and consumer confidence and business optimism," Pence said. "Unemployment is at a 50-year low. More Americans are working than ever before." 
Global economic concerns
But market analysts say there is more to be concerned about than the U.S. economy. Other economies have shown signs of weakness, and prolonged substantial drops in travel and interruptions of supply chains could be a serious drag on economic growth.
According to The Wall Street Journal's sampling of analyst opinion, the selling is probably not over. Some market analysts said the more than 11 percent drop in the S&P 500 may eventually end up as a 20 percent cut.
"Such a fall sounds dramatic, but markets had reached quite extreme levels ahead of this week's declines," The Journal reports. 
In other words, stocks had gotten extremely overvalued in late 2019 and early 2020 based on the belief that that economies and profits would continue to grow. That growth now appears far less certain.