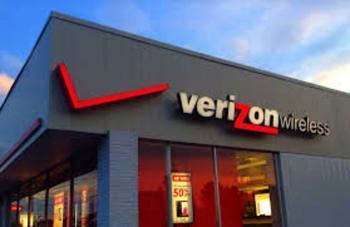 As Hurricane Florence touches down in the southeastern region of the U.S., Verizon Wireless has been preparing its network for the brunt of the storm.
The wireless provider has been working to ensure its network stays up and running for its customers, as well as for first responders who rely on the network to respond to emergencies. Prior to the hurricane, Verizon had been sandbagging and topping up backup generators and deploying mobile cell sites.
Because fewer and fewer people have landlines, wireless networks staying up during storms are more important than ever. It is for this reason that Verizon has tried to stay on top of its game in its prep for Hurricane Florence.
"I don't have a magic crystal ball to predict the future," said Karen Schultz, spokesperson for Verizon. "But I can tell you that we maintained 98 percent reliability during Hurricane Harvey and 90 percent of our network remained up in Florida during Irma."
Free service during the storm
Verizon Wireless will also be offering free calling, texting, and data to customers between September 14 and September 17. The promotion will be available for postpaid and prepaid customers who live in Georgia, Virginia, and North and South Carolina.
"As we enter the final hours before Hurricane Florence makes landfall, we hope this allows our customers in these areas to worry about one less thing and focus on their safety and security," said Russ Preite, president of the southeast market for Verizon Wireless. "This is just one way we can help residents as the potentially dangerous storm challenges the Southeast coast."
Verizon has also lifted the speed caps on its data service for all first responders in Alabama, Georgia, Tennessee, North and South Carolina, Maryland, Florida, and Virginia.