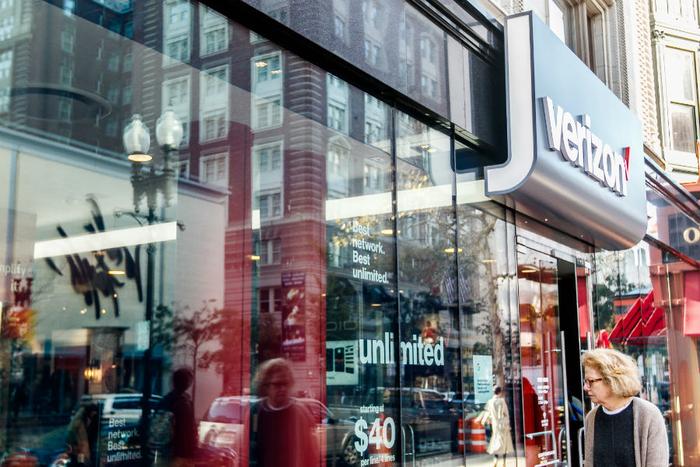 Verizon has announced that it will turn on its mobile 5G network in Chicago and Minneapolis on April 11.
For those who own the carrier's first 5G-capable phone, the service -- dubbed "5G ultra wideband" -- will be available for an extra $10 per month. The first three months of access will be free.
The carrier said it would begin taking pre-orders for 5G Moto Z3 Mod on March 14. The $50 accessory will enable the Motorola Moto Z3 device to connect to the 5G network.
Coverage areas
For those in Chicago, Verizon said 5G service will initially be "concentrated in The Loop, specifically areas of the West Loop and the South Loop, around landmarks such as Union Station, Willis Tower, The Art Institute of Chicago, Millennium Park and The Chicago Theatre."
"You will also have 5G Ultra Wideband coverage around our Verizon store on The Magnificent Mile, and throughout The Gold Coast, Old Town and River North," officials said.
In Minneapolis, 5G will be available mainly in the Downtown area, including Downtown West and Downtown East, around landmarks such as the Minneapolis Convention Center, the Minneapolis Central Library, the Mill City Museum, Target Center and First Avenue venues, The Commons as well as inside and around U.S. Bank Stadium.
Coverage will also be available in areas of Elliot Park and in in the Verizon store at the Mall of America.
All four major carriers are gearing up to launch 5G throughout the U.S. AT&T deployed its 5G network in 12 cities last year, and Sprint said recently that it will activate its 5G network in four cities in May. T-Mobile has confirmed that it will also offer 5G but hasn't announced when or where it will launch first.
5G support will equip devices the ability to move more data with greater speed. Verizon says customers can expect average Wi-Fi speeds of 300 mbps. The new network will also offer more responsive access with lower latency and the power to connect more devices at the same time.
Verizon has said it's planning to launch 5G in at least 30 U.S. cities this year, but hasn't disclosed which cities will get the new network after Chicago and Minneapolis.