---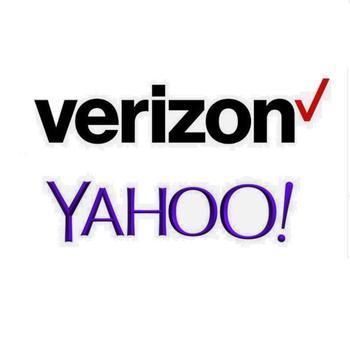 When we first reported details about Yahoo's massive data breach, which compromised user data on 500 million accounts, we mentioned how the timing of the disaster might negatively affect the acquisition deal it established with Verizon.
The telecommunications giant snatched up the struggling data company in July for $4.8 billion. However, since the breach happened in 2014 and it wasn't properly communicated, that gives Verizon some leverage to re-negotiate a price or back out of the deal entirely.
Now, a new report from the New York Post says that Verizon is pushing for a $1 billion discount off the deal. It seems that news of the breach, along with allegations that Yahoo scanned emails for terrorist signals for a government agency, has put a strain on the negotiations.
"In the last day we've heard that [AOL boss] Tim [Armstrong] is getting cold feet. He's pretty upset about the lack of disclosure and he's saying, 'Can we get out of this or can we reduce the price?'" said a source close to Verizon.
Yahoo pushes back
Asking for a discount simply makes good business sense, since the scandal and any financial consequences diminishes Yahoo value. On top of the discount, sources say that Verizon is putting aside $1 billion in reserve to deal with any fallout from the breach. It's a move that former Yahoo CEO Ross Levinsohn detailed to CNBC on Wednesday.
"If I'm sitting at Verizon right now . . . just from a business standpoint, I'd probably reserve a bunch of money against the deal or go back to Yahoo and ask for a discount," he said.
At the same time, however, Yahoo is pushing back against the suggestion. The company has balked at the prospect of a discount, saying that Verizon should honor the established deal and that it has no legal avenue to change the terms at this point. Yahoo's board is set to meet in two weeks to address the issue, but discussions will continue up to that point.
"Tim was out there this week laying the law down and [Yahoo CEO] Marissa [Mayer] is trying to protect shareholders. . . Tim knows how to be fair, while Verizon is pushing him, he can bridge the gap," said a source close to the situation.
Incentive for a deal
On Verizon's end, the breach comes at an inopportune time for its other business prospects. The company acquired AOL nearly a year and a half ago for $4.4 billion and had hoped to combine it with its Yahoo acquisition to create a competitive rival to Google and Facebook in the digital advertising market.
Estimates suggest that the combination will reach 1 billion consumers if it closes in the first quarter, and that number could grow to 2 billion by 2020. Wanting to get the Yahoo acquisition put together may provide incentive for Armstrong to hammer out a deal quickly, but at this point the going may be slow and nothing is set in stone.
"They're being cautious because they don't know what they're going to find," one source said.
---