---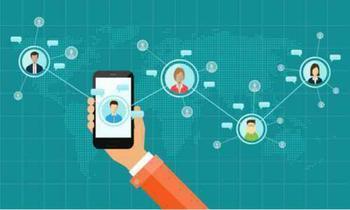 Remember the early days of smartphones, when cellular providers competed for customers with "unlimited" data plans?
Who knew that everyone in the world would soon be watching movies and listening to hours of music on their phones? Most of those providers dropped those pure unlimited data plans like they were on fire. However, Verizon Wireless grandfathered some out of contract users who continue to enjoy unlimited data, in one form or another.
Now, an industry publication reports Verizon Wireless has served notice that it will take steps to limit "unlimited" data that it finds to be excessive. Droid Life quotes unnamed sources as saying accounts found using "an extraordinary amount of data" each month are at risk of being disconnected.
The publication says it has learned the carrier is currently preparing a new plan for these high data users, who are reportedly being informed they will have to consider other plan options in order to remain with the carrier. It will almost certainly mean giving up their month-to-month status and enrolling in a new plan.
In a statement to Droid Life, Verizon defined excessive data users as using more data each month than allowed in Verizon's top tier data plan – 100 gigabytes (GB).
"While the 100 GB plan is designed to be shared across multiple users, each line receiving notification to move to the new Verizon Plan is using well in excess of that on a single device," the statement said.
Unlimited data, sort of
There are still unlimited data plans, but most come with some sort of qualifier. According to NerdWallet, all of them cap high speed data usage at around 23 GB a month.
"If you hit that threshold, your connection might be 'deprioritized,' that is, slowed considerably," the publication advises. "Even if you buy an unlimited plan, you should still connect to wi-fi when you can to conserve your data."
That said, NerdWallet rates Sprint's Unlimited Data Plan has the best, saying it costs less than buying a little extra data from other carriers. It says AT&T and T-Mobile also offer unlimited plans, but they cost more.
---