---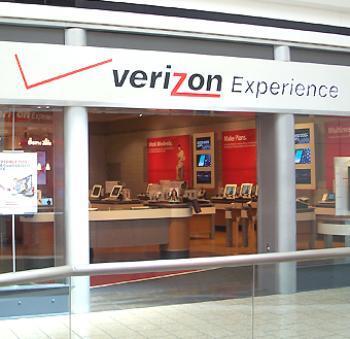 Yesterday, we wrote about Google's plans for pop-up "showrooms" around the country and now Verizon is trying something similar, with the first Verizon "superstore" opening in the Mall of America in Bloomington, Minn.
Of course, a bigger, cooler store won't solve many of the problems hundreds of consumers have written to ConsumerAffairs about. Their problems deal with the phones and Verizon policies, not the decor in the phone store.
Take Joe of Whites Creek, Tenn., who wrote to us earlier this month.
"I purchased a new Galaxy S4 phone on a continuing contract. Five weeks later the phone died and according to a local Verizon representative the phone could not be repaired locally. The store ordered a replacement phone," Joe said. "On 11/5/13, a like-new Galaxy S4 phone arrived."
But "like new" was not what Joe was anticipating.
"I expected a new phone because my phone was only five weeks old. Five weeks ago I paid for a new phone and now Verizon expects me to accept a used phone. I am being strong-armed into taking a used phone or pay early termination fees on my phone and other phones on the contract. Are you kidding?"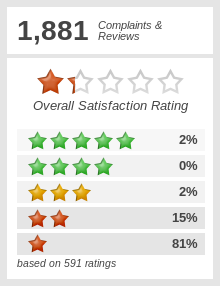 Despite such unpleasant experiences, Verizon is hoping its expanded stores turn into friendly spots where consumers can hang out, get their hands on the tablets, smartphones and other gadgets that will be on display.
There are differences, though. While Google's showrooms will apparently be open for only a brief time in the run-up to the holidays and will not actually be making any on-premise sales, the Verizon stores will be more or less permanent and will be actual stores -- meaning you'll be able to walk out with the merchandise under your arm.
Both companies are going for high-traffic locations, mostly in major malls.
Verizon, of course, already has plenty of smartphone stores but they tend to be on the small side. At a news conference yesterday, Verizon Chief Operating Officer Marni Walden said the expanded stores will not just be trying to move the merchandise, they'll also be educating consumers about the technology behind the devices, according to a report in AdAge.
The Minneapolis superstore features different "zones," including a "Get Fit" zone, complete with a treadmill. There, consumers can get in a quick workout while trying out the activity-tracker bracelet FitBitZip, which among other things tries to calculate how many calories you're burning.
Another zone, "Amplify It," lets music enthusiasts try out different speakers and test DJ apps. The zones will change occasionally and some will be seasonal, the company said.
Smaller stores
Verizon's smaller stores are also being redesigned and turned into smaller versions of the superstores. AT&T is doing something similar with its stores, getting rid of counters and cash registers.
It's good, we guess, that the lumbering giants are trying to be cool -- you know, like Apple. But in their rush to copy Apple's successful retailing model, they might want to consider how well that model worked for J.C. Penney when it named former Apple marketing executive Ron Johnson to be its CEO. Johnson proceeded to remake J.C. Penney stores in Apple's image, which didn't turn out quite as planned.
---