---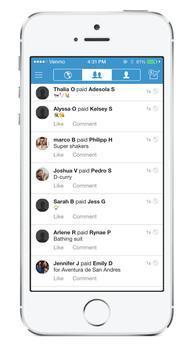 The popular peer-to-peer payments site Venmo is being investigated by the Federal Trade Commission for possibly engaging in "deceptive or unfair practices," its parent company PayPal said.
PayPal made the disclosure in a Securities and Exchange Commission filing Thursday that reads in part: "On March 28th, 2016, we received a Civil Investigative Demand (CID) from the Federal Trade Commission as part of its investigation to determine whether we, through our Venmo service, have been or are engaged in deceptive or unfair practices in violation of the Federal Trade Commission Act."
"The CID requests the production of documents and answers to written questions related to our Venmo service. We are cooperating with the FTC in connection with the CID," it continued.
Could spell trouble
PayPal warned that the investigation "may result in substantial costs, including legal fees, fines, penalties and remediation expenses and actions and require us to change aspects of the manner in which we operate Venmo," the company said in the filing.
The national securities law firm Faruqi & Faruqi, LLP, was quick to pounce on the news, saying it is "investigating potential misconduct at PayPal Holdings, Inc."
The law firm said it is investigating whether the company's board of directors or its officers "committed mismanagement and breached their fiduciary duties."
Venmo is one of the most popular payment apps and appeals particularly to Millennial consumers, along with PayPal, Google Wallet, and Square Cash, according to a recent ConsumerAffairs report. 
---