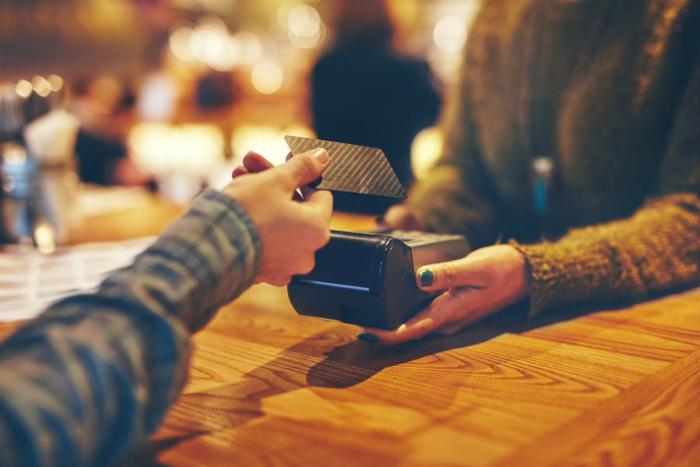 Venmo has introduced its first credit card, issued by Synchrony and powered by Visa. Members can manage their card in the Venmo app and earn cashback on each purchase.
Just like the app, the card allows users to transfer money or split purchases with friends. A nice feature of the card is that the top reward category changes based on the customer's biggest spending category.
Instead of having to choose a category or have one assigned by the credit card issuer each quarter, the new Venmo card will pay 3 percent cash back on the customer's largest purchase category during a billing cycle. One month it might be airlines, another month it might be groceries.
The card pays 2 percent cash back on items in the second-largest category and up to 1 percent on all other purchases. There is no annual fee.
Spending categories include groceries, bills and utilities, health and beauty, gasoline, entertainment, dining and nightlights, transportation, and travel.
Cash goes into the Venmo account
When a customer earns cash, it's automatically placed in their Venmo account, allowing them to easily use the money. They can use it to make statement payments, make purchases, or send it to family or friends using the app.
The card has many of the same features of the app. Users can manage their card and spending using the mobile app and track spending activity in real time, organized by spending categories, and split and share purchases.
They can also monitor how much cashback they've received, make payments, and otherwise manage the credit card – all in the app. Customers can also choose to receive real-time alerts to help them see when and where purchases are made, and when cashback is applied to their account.
Minimal contact during purchases
Venmo says its credit card is also easier to use. It has an RFID-enabled chip so customers can tap to pay at the point-of-sale, allowing for minimal contact, instead of inserting the chip or swiping their card at the point-of-sale.
Venmo's card also takes advantage of parent company PayPal's QR code-scanning for credit-card purchases at some brick and mortar and online retailers. To start, the Venmo card's QR code will only work for card activation and for other Venmo users to send card customers a payment.
Venmo is doing a soft rollout, making the new card available only to a small percentage of current Venmo users this year. The card will be fully available in the first quarter of next year.