---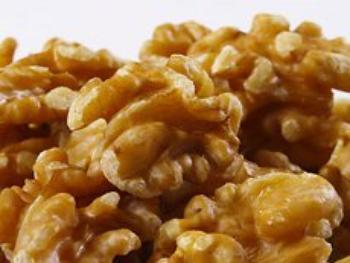 Vegetarians exclude a sizable source of protein from their diets that carnivores take for granted. To get the required daily allowance of protein, vegetarians have to make it up in other areas.
So when shopping for the vegetarian on your list, don't overlook a gift basket of nuts. They're not only tasty but they are chock full of protein. There are other health benefits too, which are useful to people other than vegetarians.
People who eat nuts as a regular part of their diet can lower the LDL, low-density lipoprotein or "bad," cholesterol level in their blood, according to health experts at the Mayo Clinic. High LDL is one of the primary causes of heart disease.
Believed to promote heart health
The Mayo Clinic experts say eating nuts also reduces your risk of developing blood clots that can cause a fatal heart attack and can improve the health of the lining of your arteries. Food companies, however, cannot make that claim. The Food and Drug Administration (FDA) says the evidence about nuts' ability to reduce heart disease risk, while impressive, hasn't completely been nailed down.
The contents of nuts that are thought to provide health benefits include:
Unsaturated fats – these so-called "good fats" help keep cholesterol levels in check

Omega-3 fatty acids – Many nuts continue this healthy form of fatty acid that is also found in many types of fish

Fiber – All nuts have it, providing another check on cholesterol

Vitamin E – This vitamin is heart-healthy, helping to prevent build-up of plaques in your arteries

Plant Sterols – Occur naturally in nuts and can help lower cholesterol
Harvard study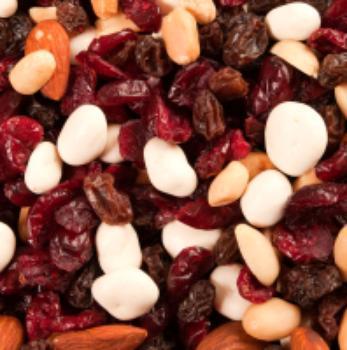 Harvard researchers weighed in last month with similar conclusions. In a study published in the New England Journal of Medicine, the researchers found that people who ate nuts on a daily basis were about 20% less likely to die during the study period than those who did not eat nuts.
"This study adds to the current strong body of evidence which demonstrates that eating nuts daily, including almonds, confers health benefits and supports long-term health," said Dr. Karen Lapsley, Chief Scientific Officer for the Almond Board of California. "Nuts deliver many good attributes in a small, satisfying package."
Earlier this year, a major clinical trial conducted in Spain found roughly 30% of heart attacks, strokes and deaths from heart disease were reduced in study participants at high cardiac risk, simply by switching to a Mediterranean diet rich in olive oil, nuts, beans, fish, fruits and vegetables. The study participants, who were at increased risk for heart disease, followed either a Mediterranean diet or a low-fat diet for nearly five years.
Gift baskets
Nut producers are jumping onto this trend by marketing their products packaged in attractive gift baskets. Harry & David sells a dried fruit and nut basket that includes cashews, pistachios and honey roasted peanuts for $49.95.
Norm Thompson markets a Gourmet Nut Gift Box of sweet and salty cashews, cinnamon almonds and pistachios for $29.95. Of course, you can create your own gift box by buying nuts in bulk at a warehouse supermarket. Choosing unsalted nuts, or nuts without any type of flavor processing, will be even healthier.
A final word of caution -- while the fat in nuts is considered "good" fat, it is fat nonetheless, meaning it's packed with calories. Many of the health benefits of nuts are negated if you eat too many and pack on the pounds.
---