---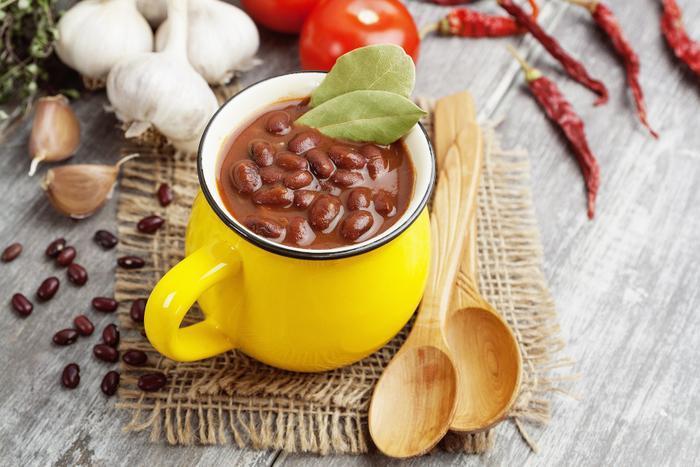 In one of the great ironies of the 21st century, millions of kids who balked at eating their vegetables at the family dinner table have grown up to be vegetarians.
A study by Vegetarian Times shows 3.2% of U.S. adults, or 7.9 million people, now follow a vegetarian diet. Nutrition Business Journal estimates as much as 26% of consumers now fall into the category of "flexitarians," people who still eat meat but who prefer a more plant-based diet.
These growing trends are affecting the kinds of food products available on supermarket shelves and on restaurant menus. The Institute of Food Technologists (IFT) predicts there will be even more meatless products in the months and years ahead.
Consumers usually become vegetarians based on health, ethical or environmental concerns. But IFT says going vegetarian is also beginning to attract consumers because vegetarian products are getting better.
Role of technology
Technological developments have also made an impact by offering a bigger variety of prepared vegetarian products in the form of shelf-stable, refrigerated, and frozen food.
For example, not long ago vegetarians were mostly limited to soy and wheat for protein in their meat-free products. Now, manufacturers are deploying a greater variety of plant-based protein sources such as ancient grains, nuts, and seeds.
IFT has observed a notable rise in products with ingredients such as pea protein, rice protein, almond, coconut, and quinoa as food companies offer products for consumers who avoid gluten and soy or follow paleo diet regimens.
Restaurant offerings
Restaurants are also getting on board and are apparently profiting from it. The industry as a whole has been pressured to offer healthier, less fattening fare, especially for children.
The National Restaurant Association (NRA) reports the rising cost of meat has prompted restaurants to push fresh produce to the top of the menu. The trade group has done surveys that found 72% of consumers are more likely to visit restaurants that offer healthy options.
NAR says this trend has been good for business. As an example, it cites Silver Diner, a suburban Washington, D.C., chain.
Kids' meals now come with sides that include salads, mixed vegetables and fresh fruit. Ype von Hengst, Silver Diner's co-founder and executive chef, credits the menu additions in part to a 25% increase in sales.
The next wave of meatless food products may be designed to appeal to meat lovers, with the goal of reducing the current scale of meat production. Impossible Foods, a start-up profiled last week by CNBC, is working on plant-based substitutes for both meat and cheese.
Re-inventing the hamburger
It plans to introduce the Impossible Burger next year, a product that is said to look, smell and taste like a beef patty hot off the grill.
From a business standpoint, investors smell a profitable trend. CNBC reports the company, started by a Stanford University biochemistry professor, has drawn $76 million in investment capital from top shelf investors, including Bill Gates.
IFT calls it a paradigm shift in packaged foods. Currently, it says most of these meatless products are being consumed by young people while older consumers, who could perhaps reap the health benefits, tend to ignore them.
But if food manufacturers really can whip up a plant-based burger that tastes like the real thing, that could quickly change.
---