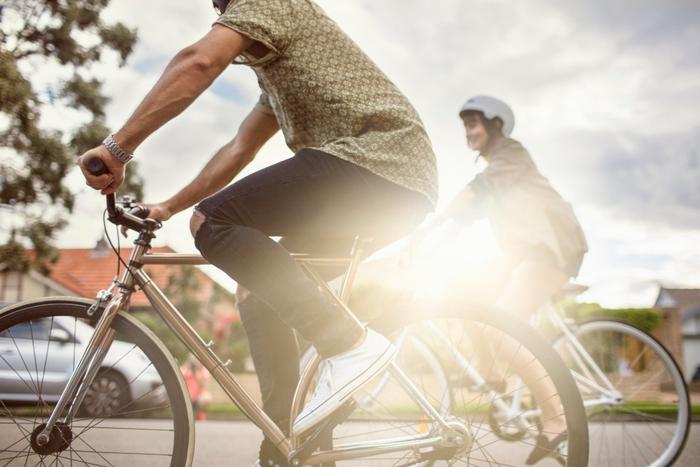 As more cities are adopting programs for consumers to rent bikes and scooters, injuries have been at the top of many researchers' minds. 
A new study has found that the overwhelming majority of adult cyclists are opting not to wear helmets, emphasizing the need for mandated safety regulations. 
"Our findings and other research suggests that mandatory helmet laws can improve injury and mortality outcomes of bicycling accidents," the researchers wrote. 
Staying safe on the road
The researchers came to their conclusions after analyzing a decade's worth of cycling injuries from the National Trauma Data Bank. Between 2002 and 2012, over 76,000 adults were injured via cycling; of that number, over 80 percent were male and just 22 percent of all injured patients were wearing a helmet at the time of injury. 
The researchers dove deeper into the demographics to get a better understanding of the trends occurring among adult cyclists either opting for or against a helmet. The group with the highest record of helmet use was adults over 40, coming in at nearly 32 percent. Children under 17 had the lowest recorded helmet use, at just over 12 percent. 
There was a good amount of disparity between the genders as well, with women opting for helmets over 28 percent of the time; men wore helmets less than 21 percent of the time. When injuries landed cyclists in the hospital, the severity of the injuries and the length of the hospital stay was always worse for men. 
"It is perhaps not surprising that females were more likely to have worn a helmet than males when involved in an accident," the researchers explained. "It is not entirely clear, however, why males in general had higher hospital and intensive care unit stay days, and in mortality. However, our analysis does show that females and males benefit almost equally by wearing a helmet." 
Helmet use also differed among racial groups, with Hispanics wearing helmets just 7.5 percent of the time and African Americans opting for helmets just six percent of the time. Asian/Pacific Islander and white cyclists had a reported helmet use of nearly 27 percent.
Ultimately, the researchers hope that these findings emphasize how important it is for cyclists to wear helmets, as doing so can help consumers reduce their risk of serious and potentially life-threatening injuries.