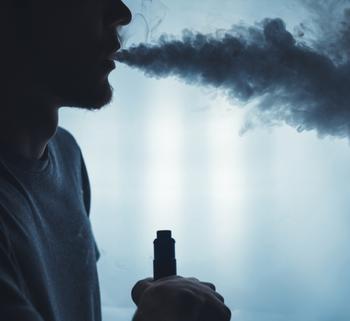 The number of deaths attributed to the vaping-related illness recently named "EVALI" (short for "e-cigarette or vaping product use associated lung injury") has risen to 34 people, the Centers for Disease Control and Prevention (CDC) reported Thursday. 
More than a hundred new cases of the illness have been reported over the past week, bringing the total number of cases to 1,604. The deaths and illnesses are spread across 49 states, as well as the District of Columbia and the Virgin Islands. 
While the severe lung illness responsible for these deaths and illnesses seems to have a clear link to vaping, health officials are still trying to find out exactly what is it to manifest. No one product or ingredient has so far been involved in all of the cases. However, a majority of patients have reported vaping THC.
"The latest national and state findings suggest products containing THC, particularly those obtained off the street or from other informal sources (e.g. friends, family members, illicit dealers), are linked to most of the cases and play a major role in the outbreak," the CDC said. 
Though most people reported using a THC-containing product prior to getting sick, 10 percent of patients said they only used nicotine-containing products. Health officials still haven't identified what in the products is making people sick.
"At this time, FDA and CDC have not identified the cause or causes of the lung injuries in these cases, and the only commonality among all cases is that patients report the use of e-cigarette, or vaping, products," the CDC said. 
Testing for EVALI 
Symptoms of the lung injury connected to vaping include chest pain, shortness of breath, and vomiting. Last week, the CDC released guidance for clinicians on the diagnosis, management, and follow-up of the illness.
In the guidance, the CDC recommended that doctors consider testing all patients with symptoms of EVALI for influenza and other respiratory illnesses. 
"It is unknown if patients with a history of EVALI are at higher risk for severe complications of influenza or other respiratory viral infections if they are infected simultaneously or after recovering from lung injury," the guidance says.
While state and federal health officials continue to investigate the illness, the CDC has urged people not to use e-cigarette or vaping products that contain THC.