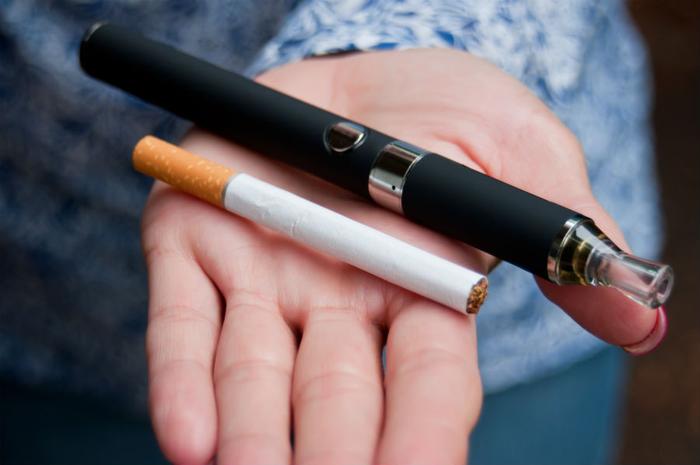 In case you had any optism left that vaping could be a healthy alternative to smoking, a new study of nearly 100,000 Americans adds to the growing pile of evidence that e-cigarettes hurt smokers more than they help.
The new research, set to be presented next week at the American College of Cardiology's 68th Annual Scientific Session, is based on data about 96,467 people that was collected by the National Health Interview Survey, a federal government program that falls under the Centers for Disease Control and Prevention (CDC).
According to the findings, Americans who reported smoking e-cigarettes in the survey were 56 percent more likely to have a heart attack, 30 percent more likely to suffer a stroke, 10 percent more likely to suffer from coronary artery disease, and twice as likely to report depression or anxiety.
"These data are a real wake-up call and should prompt more action and awareness about the dangers of e-cigarettes," author Dr. Mohinder Vindhyal, a professor at the University of Kansas School of Medicine Wichita, told Environmental Health News in a statement.
"When the risk of heart attack increases by as much as 55 percent among e-cigarettes users compared to nonsmokers, I wouldn't want any of my patients nor my family members to vape," he added.
Mounting evidence
Experts say that the synthetic chemicals that create the seemingly harmless "puff" of fake smoke are the likely culprit.
The study follows three others published in recent years suggesting a link between e-cigs and cardiovascular problems and strokes. This particular report is significant because it also detected a link between e-cigs and circulatory problems, according to Dr. Stanton Glantz, a University of California, San Francisco researcher who has studied the dangers of smoking regular old cigarettes for decades, as well as e-cigarettes more recently.
On his website, Glantz writes that e-cigarettes are also harmful because they don't actually encourage people to quit their cigarette addictions.
"Of course, most smokers who use e-cigs continue to be dual users, he writes, (i.e., continue using both products at the same time)," he writes, "which is substantially more dangerous than using either product alone."