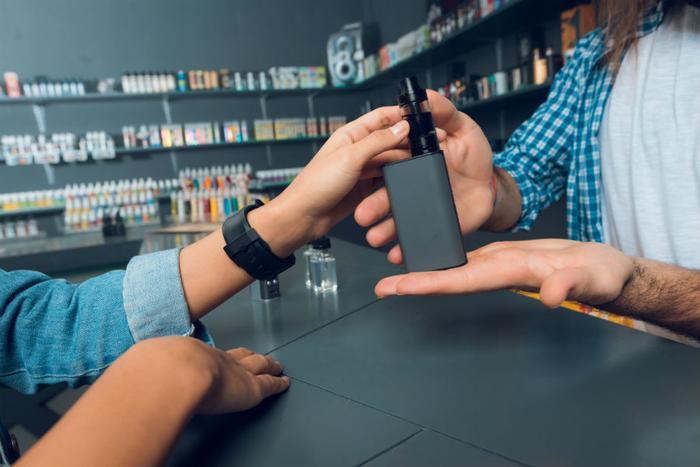 The Vapor Technology Association, an industry group representing 800 vaping companies, has filed a lawsuit seeking to delay the FDA's upcoming review of e-cigarettes.
The FDA originally set a 2022 deadline for submitting applications for e-cigarette approval, but it advanced it to May 2020 in response to a dramatic rise in teen vaping and pressure from anti-tobacco groups. In June, a judge ruled in favor of the new 2020 deadline, which prompted the vaping group to sue.
The lawsuit filed Wednesday claims the FDA's new deadline will put many smaller vaping companies out of business. 
"It is time for FDA to stop moving the goalposts and changing the rules in the middle of the game to the detriment of our manufacturers and small businesses," VTA executive director Tony Abboud said in a statement.
Health concerns
E-cigarette manufacturers have stressed that their products are intended to help adult smokers quit, but teens have gravitated toward them at a rate that has generated concern among health officials. 
Last month, the CEO of Juul -- which is among the members of the vaping association seeking to delay the government's review of e-cigarettes -- issued a public apology to parents of children addicted to vaping products. 
"It's not intended for them," said Juul CEO Kevin Burns. "I hope there was nothing that we did that made it appealing to them. As a parent of a 16-year-old, I'm sorry for them, and I have empathy for them, in terms of what the challenges they're going through."
Researchers are still trying to get a clear picture of the health effects associated with e-cigarettes. The FDA is currently investigating nearly 130 reports of seizures in e-cigarette users, and regulators have expressed concern that the rise in e-cigarette threatens undo progress in reducing rates of tobacco use among minors.