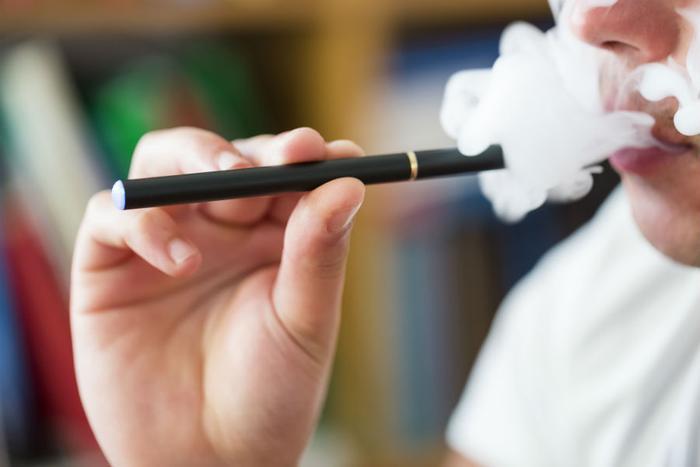 Consumers who use e-cigarettes in hopes of quitting smoking may not be helping their cause. In fact, a recent study suggests that it could be raising their risk for respiratory disease.
While the products were originally created and marketed as an alternative to traditional cigarettes, study findings show that many consumers are using them in addition to traditional cigarettes. That, the research team says, demonstrates that the products should not be used as a stop-gap for consumers looking to quit smoking completely.
"Although switching from combustible tobacco, including cigarettes, to e-cigarettes theoretically could reduce the risk of developing respiratory disease, current evidence indicates high prevalence of dual use, which is associated with increased risk beyond combustible tobacco use," the researchers concluded. 
"For most smokers, using an e-cigarette is associated with lower odds of successfully quitting smoking. E-cigarettes should not be recommended."
Dangerous dual use
To come to their conclusions, researchers from the Center for Tobacco Control Research and Education collected data on e-cigarette use over a three-year period from consumers who used the devices. Participants, ranging in age from 18 to 74, answered questions about their e-cigarette use and health.
While the findings showed that participants who switched from using traditional cigarettes to exclusively using e-cigarettes could lower their risk for respiratory disease, the researchers say that less than one percent of participants at two checkpoints in the study were able to completely make that switch. Instead, they said the vast majority continued to use both traditional cigarettes and e-cigarettes after beginning to use the latter. 
To make matters worse, findings showed that consumers who used both e-cigarettes and traditional cigarettes were 3.3 times more likely to develop respiratory disease when compared to participants who had never used either product.
"Dual use of e-cigarettes and combustible tobacco (including cigarettes) is more dangerous than using either product alone," the team concluded. 
Deaths and hospitalizations continue to rise
The findings come in the wake of a stark update from the Centers for Disease Control and Prevention (CDC). As of December 10, the agency estimates that over 2,400 hospitalizations linked to vaping and e-cigarette use had occurred in the U.S. Fifty-two deaths in 26 states have also been tied to the devices.
Unfortunately, the number of deaths and injuries have not stopped young people from using the devices. A report published earlier this month showed that over 6.2 million middle and high school students used tobacco within the previous 30 days, with much of that number being attributed to e-cigarette use. 
"Youth use of any tobacco product, including e-cigarettes, is unsafe. It is incumbent upon public health and healthcare professionals to educate Americans about the risks resulting from this epidemic among our youth," said CDC Director Robert R. Redfield.