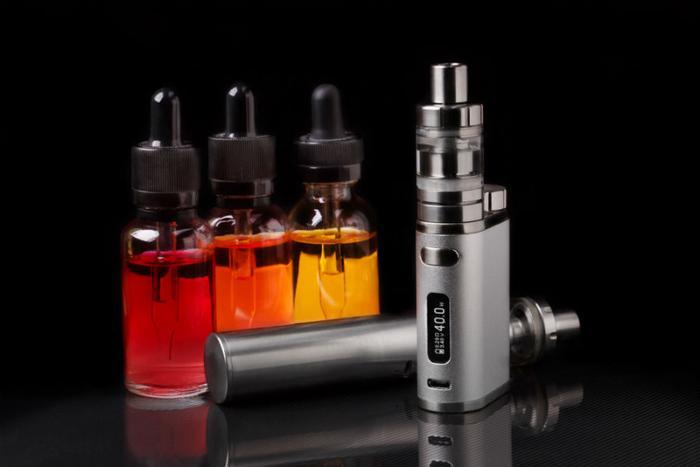 A Kansas man over 50 years old with preexisting health conditions died Monday from causes believed to be linked to vaping, bringing the total number of vaping-related deaths in the U.S. to nine.
The patient who died had begun using e-cigarettes just before his symptoms set in and hospitalization became necessary. Kansas health officials said they don't know which type of e-cigarette product, device, and substances he used. 
In a press release announcing the latest fatality, officials from the state noted that the number of illnesses associated with vaping has now surpassed 500. Federal and state health officials are still investigating the cause of an outbreak of lung illnesses. 
"E-cigarettes are unregulated, which means that we don't know what's in them," said Kansas Department of Health and Environment Secretary Dr. Lee Norman. "And, of great concern to me, is that in the midst of all these illnesses being reported, the amount of young people using them is significant."
Cause of lung illnesses still under investigation
At this time, researchers suspect a chemical derived from vitamin E may be the underlying cause of some of the lung illnesses. 
"We know that in vaping solutions, there's oils like Vitamin E acetate which is the one that's thought to be probably contributing, there's heavy metals, there's poisons," Dr. Norman said. "And we know that it looks like an oil infused into the lungs that is causing this, but the compound has not been 100% identified."
The FDA recently launched a criminal investigation into vaping that will focus on uncovering the cause of the illnesses by looking at the chemical makeup of the products and how people use them. Researchers will conduct a forensic analysis of more than 150 vaping product samples to look for the presence of nicotine, THC, and other cannabinoids, opioids, cutting agents, additives, pesticides, poisons, toxins and any other substances.
"We are in desperate need of facts," Mitch Zeller, the agency's tobacco director, said in a statement. "The focus of their work is to identify what is making people sick, as well as a focus on the supply chain."
Avoiding use of e-cigarettes recommended
While the investigation into the illnesses is ongoing, the Centers for Disease Control and Prevention (CDC) has advised people to consider not using e-cigarette products. Those who use the products should monitor themselves for symptoms such as shortness of breath, chest pain, nausea, vomiting, and cough and seek medical attention for any health concerns. 
"We do not yet know the specific cause of these lung injuries," the CDC said in an advisory. "The investigation has not identified any specific e-cigarette or vaping product (devices, liquids, refill pods, and/or cartridges) or substance that is linked to all cases." 
The House Oversight and Reform Committee's panel on consumer products is set to meet Tuesday for a hearing on the surge in illnesses tied to vaping.