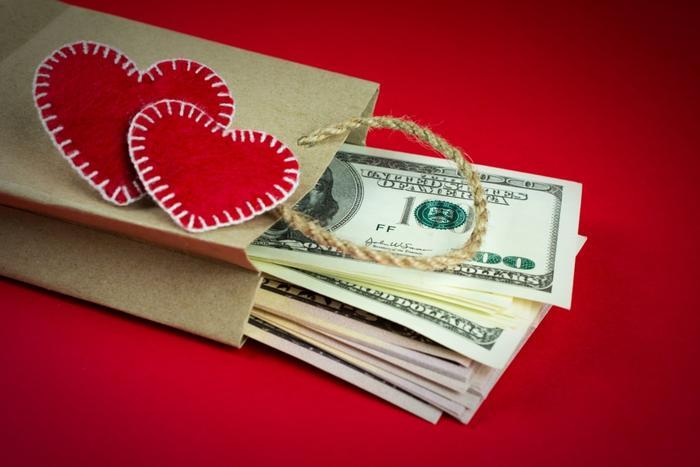 American consumers will spend nearly $21 billion for Valentine's Day this year, according to the National Retail Federation (NRF). But although Valentine's spending is up 5.6 percent from last year, shopper participation in the holiday has dropped in recent years.
"Ten years ago, more than 60 percent of adults planned to celebrate Valentine's Day; today, that's dropped to just over half," the NRF said.
"At the same time, spending for the holiday has continued to rise and is projected to reach more than $20 billion this year. Driving these opposing trends are three critical shifts in how consumers view and celebrate love's official holiday."
Key insights
The NRF estimates that consumers who will celebrate the holiday will spend $162, on average, per person. Last year, that number was about $144.
For Valentine's Day 2019, the NRF estimates that:
One in every three American adults will celebrate with a night out this year;

52 percent of Americans will mark the occasion by buying candy;

44 percent will buy a card;

35 percent will buy flowers; and

An estimated $886 million will be spent on pet gifts this year.
Consumer participation falling
While the average amount spent for Valentine's Day per person is on the rise, the share of consumers who actually plan to celebrate the holiday has been steadily falling for "three overwhelming reasons," according to Katherine Cullen, the NRF director of industry and consumer insights.
"We did some surveying to understand why people might choose not to participate," Cullen told Moneyish. "And three overwhelming reasons were that: there was a sense of feeling among some consumers that Valentine's Day is over-commercialized; people also tend not to participate if they do not have a significant other; and then they just weren't interested anymore."
Surveys commissioned by the NRF in recent years have also suggested that younger consumers often choose to mark the holiday differently than their older peers, such as by treating themselves or having an anti-Valentine's Day celebration.
"The definition of how you celebrate on Valentine's day has broadened a lot," Cullen noted.