---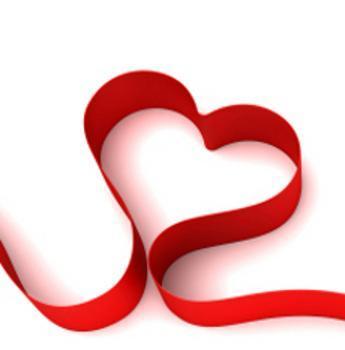 When it comes to wives and girlfriends buying gifts for the men in their lives, it can get pretty tricky sometimes.
For one, a lot of men aren't really into clothes, at least not to the point where they'll truly appreciate the latest fashion item or a gift card. And two, guys can be quite minimalistic at times, often choosing to delay a new purchase of an item until the old one has breathed its last.
So the best approach to buying a Valentine's Day gift for your guy is to first really think about what he likes to do, as opposed to buying something for him that you think he should be doing more of.
In other words, you should probably stay away from getting him that new treadmill this Valentine's Day, which he actually may need, and instead go with a gift that allows him to delve further into his particular hobby.
Because few things feel better to a husband or boyfriend than getting a gift that perfectly matches his interests, since it shows both appreciation and acknowledgement for the individual that he is, and also lets him know that his interests are important to you.
Now with that being said, it's important to say that the concept of Valentine's Day always had this annoying obligatory component to me, which of course has been carefully crafted by advertisers and store chains since Day 1, so ConsumerAffairs certainly isn't encouraging people to break the bank this February 14, or even do anything outside of saying, "I love you or happy Valentine's Day," we just wanted give you a few gift ideas.
So if you're doing the gift thing this cupid's day why not give something a little more creative than the usual Hallmark card or bottle of cologne?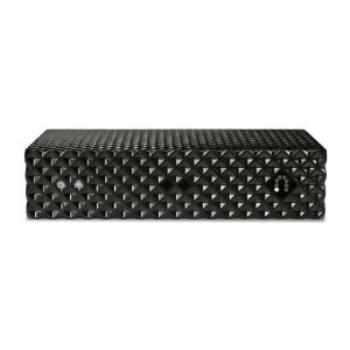 The Slingbox
ts fan who follows a certain team for example, you can buy them the Slingbox 350, which will allow him to watch and control his home TV from anywhere in the world, directly from his computer, laptop or mobile device.
The Slingbox connects to either the DVR, cable box or satellite receiver and allows one to enjoy their local sports teams, local programming and favorite shows from any location that has Internet access.
Using the device differs from being a member of Netflix or using another streaming service, because he won't have to pay an additional membership fee to access sporting events and shows, he'll simply pay one price upon purchase and enjoy the same programming that he would on his living room couch.
The bad news about the Slingbox is its hefty price of $178, which is the current cost on Amazon, so the device might have been a better Christmas gift than a Valentine's Day gift, but if you're looking to wow your guy this year and catch him completely off guard, the Slingbox isn't a bad way to go.
Jukebox CD Player
Another cool gift idea, especially for the music lover, is the Crosley CR11CD Jukebox CD Player, for about $100. The retro musical contraption looks like something The Fonz would hit with his fist to get sound out of, as the modern day jukebox actually looks like a well preserved relic of the 1950s.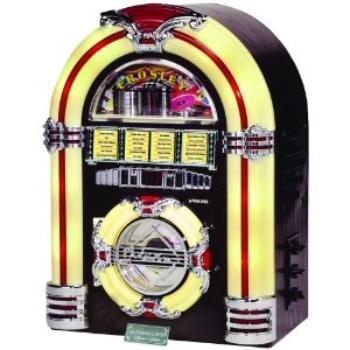 But it doesn't just look cool, the Crosley Jukebox is perfect if you haven't been sure where to put all of those CDs that you never play anymore, and unlike a traditional jukebox, the CR11 is small enough to fit on any table or countertop, and can be a great addition to any den, mancave or corner of the house where your guy likes to occasionally retreat.
The Crosley also comes with an AM/FM radio and built in speakers, and although it probably won't give him the high sound quality of modern listening devices or even jukeboxes of a higher cost, it plays well enough to satisfy both his ears and his sense of nostalgia in one fell swoop. It also makes a nice conversation piece for company.
Fish TV Plus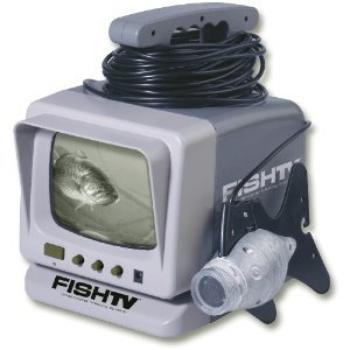 This particular device is great for the guy who loves to fish on either the dock, boat or on top of the ice, as the Fish TV Plus 5-inch Monitor and Underwater Camera Combo will allow him to see exactly what's going on beneath the water, so that casting his line and sinking his hook won't be a complete guessing game while he's fishing.
The Fish TV Plus comes with an underwater camera that's built so as not to scare the fish and it also comes with a 50-foot cable so your guy and his fishing pole aren't confined to just one small area.
The screen's picture is in black and white, but many consumer reviews on the Internet explain the images are quite clear and say the device has helped them catch more fish than before.
Clocky clock
And to help get your hubby or boyfriend up in the morning for those pre-dawn fishing excursions, there's the Clocky alarm clock, designed for the person who is a habitual snooze-button pusher.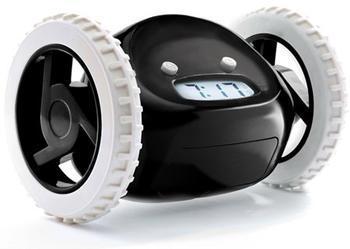 What's different about this alarm clock are its wheels that allow the Clocky to roll right off the night stand as it's going off, which makes it impossible for a person to hit the snooze button from their bed.
The durable and tiny alarm clock only goes for about $40 and comes in an array of colors, and as it lets off a barrage of whistles, rings and ear-piercing noises, the Clocky will continue to roll around the floor until you finally get up and turn it off.
Some may find this alarm clock way too annoying for early morning, but that's the whole point. I guess the company figured not even the heaviest sleeper will be able to stay in bed while this thing is rolling around the room like some crazed remote control car.
You can also program the Clocky to stay put and not roll off the night stand if you choose, but then why get an alarm clock that has wheels?
So if you're going the gift-giving route this Valentine's Day, you may want to avoid gifts of romance and mushiness and give your mate something that he'll use regularly, that way, he'll be able to enjoy his particular hobby even more than he does now.
---