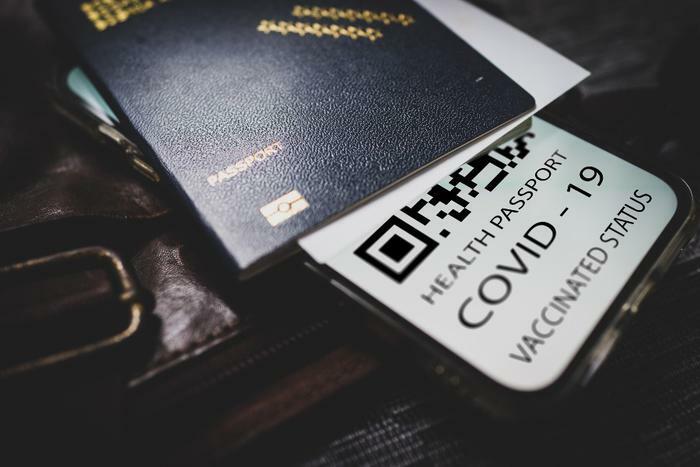 The concept of a "vaccine passport," a digital record showing you have been vaccinated against COVID-19, is currently a hot topic of discussion. Some people think it's a good idea, while others don't.
However, scammers love the idea because it gives them one more way to mislead, frighten, pressure, and cajole consumers into revealing sensitive personal information or purchasing worthless products.
The Better Business Bureau warns that these scams are coming. The organization says emails or popups offering free downloads of an "official" U.S. government vaccine passport app should be disregarded as scams. At the moment, the federal government has no plans to create a national vaccine passport. Anything presented as such is a scam.
That's not to say that there won't be vaccine passports offered by other entities. New York is the first state to roll out an app that displays the user's vaccination status. Private companies may also develop these types of apps.
Be careful
Consumers need to be careful about downloading these programs and are advised to research any offering to ensure they're dealing with a legitimate enterprise. The companies developing the passport apps hope the technology will allow industries – such as travel and events – to return to normal while minimizing the spread of COVID-19.
"It's really just digitizing a little piece of paper that has your vaccine information on it," Sharon Pinkerton, senior vice president of policy at airline trade group Airlines for America, told NPR.
In fact, people who have been vaccinated have a card proving that fact. Taking a picture of the card and leaving it on your smartphone might be all the proof you need of your vaccination status.
Go directly to the source
If you're booked on an airline flight or attending an event, the BBB suggests checking with the company directly about whether proof of vaccination is needed.
"As with all things related to COVID-19, policies are frequently changing," the BBB said in an advisory. "Be sure to check with your airline, sports team, event venue, etc. beforehand to get the latest details."
If you receive an invitation to download a COVID-19 vaccine passport app, make sure it is legitimate before entering any personal information. Scammers are very creative, so be skeptical of apps that ask for your Medicare ID number, Social Security number, health plan information, or banking information.
One more thing: Don't post your vaccine card on social media. The card has your full name and date of birth, two pieces of information scammers can use to begin stealing your identity.