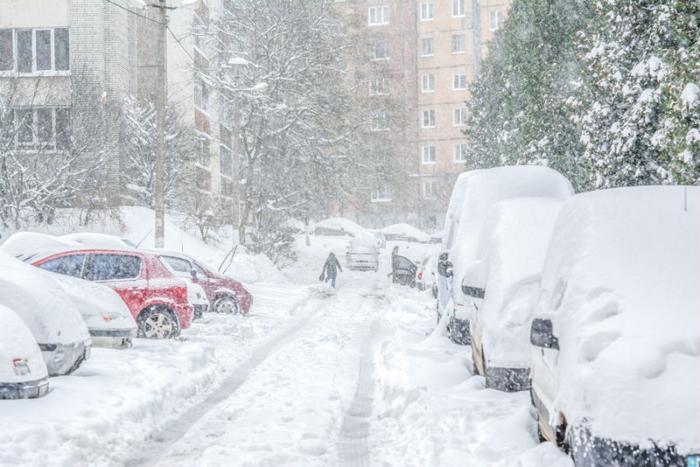 In the wake of a massive winter storm stretching across the middle of the nation, Duke Energy is predicting the severe weekend storm has caused as many as 500,000 power outages in its service area.
The company says it typically takes up to 24 hours to assess the full extent of the outages since winter storms present challenges to moving people and equipment around. It says more than six inches of snow or a quarter inch of ice will cause branches to sag and trees to come down, dragging power lines with them.
Parts of North Carolina got more than 18 inches of snow Sunday and up to seven inches covered wide areas of Virginia and Georgia. At least four deaths are blamed on the winter storm with officials warning the toll could go higher.
As many as 1,700 flights in and out of Richmond, Durham, and Charlotte were canceled because of the icy conditions, with the bulk of them in Charlotte. Operations aren't expected to return to normal until late Monday.
Georgia Power is another utility with customers in the path of winter storm Diego. Over the weekend, the company advised customers to make preparations but did not offer an estimate of how many homes would lose electricity.
The storm has impacted a wide area from Arkansas to Virginia and the Carolinas as it moved east over the weekend. Parts of Texas also got hit with heavy snow, stressing the need for all consumers in colder winter climates -- and even some areas where winters are typically mild --  to prepare for the worst since forecasts call for a colder-than-normal winter.
Winter emergency kit
Every household should have a winter emergency kit containing flashlights, a battery-powered radio, energy bars or food that doesn't require preparation, and several extra warm blankets.

If you have a generator make sure you follow the manufacturer's instructions to ensure safe and proper operation. The generator must remain outside at all times. Its gasoline-powered engine emits carbon monoxide exhaust that will fill a closed building with poisonous gas.

Cooking on a barbecue grill is fine but the grill must remain outside for the same reason the generator does.
Steer clear of downed wires
If you must leave your home, stay clear of power lines that have fallen or are sagging. For safety's sake consider all lines, whether they are down or still on lines, like live wires. Downed lines should be reported to your utility company.

In the event a power line falls across a car in which you're an occupant, stay in the vehicle. If you must exit the car due to a fire or other immediate life-threatening situation, do your best to jump clear of the car and land on both feet. Be sure that no part of your body is touching the car when your feet touch the ground.

When a winter storm is forecasted for your region, conduct a check of your emergency winter kit to make sure you have what you need and fully charge your cell phone. For several hours it could be your only connection to the outside world.