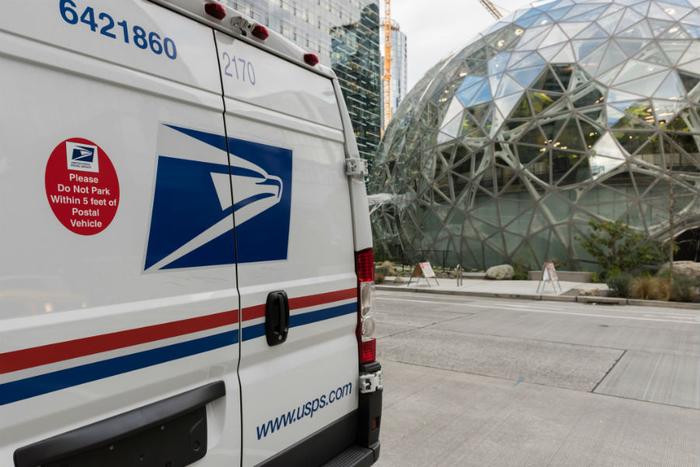 The United States Postal Service (USPS) has released its earnings report for the second quarter, and things aren't looking good.
Despite posting a five percent gain in package volume, the company is reporting a total net loss of $1.3 billion. Revenue was up slightly (1.4 percent) year-over-year, but controllable loss totaled $656 million, up from $12 million from the year before.
Chief Financial Officer Joseph Corbett cites a number of factors for the increase, including rising expenses and regulatory hurdles.
"The continued secular decline in First Class mail, rising costs and legislative and regulatory constraints resulted in larger losses this quarter," he said.
Millions in expenses and coverage
In its report, USPS stated that the total operating expenses for its service rose by $1 billion from the second quarter last year, with large increases across several different categories.
Of the $656 million that the company faced in controllable loss, there were increases of:
$236 million for the cost of covering retiree health benefits due to changes in actuarial assumptions;

$364 million in compensation expenses due to additional hours worked by employees to keep up with increased shipping demands; and

$155 million in additional transportation expenses due to highway contract rate inflation and higher fuel costs.
"Despite growth in our package business, our financial results reflect systemic trends in the marketplace and the effects of an inflexible, legislatively mandated business model that limits our ability to generate revenue and impose costs upon us that we cannot afford," said Postmaster General and USPS CEO Megan J. Brennan.
Not dead yet
Brennan goes on to say that the Postal Service is not dead yet, despite additional costs and increased competition from online retailers like Amazon. She hopes that regulatory changes can help give the company breathing room to return to profitability.
"America needs a financially strong Postal Service that can invest in its future and can continue to fulfill the needs of American businesses and consumers," she said.
"With continued aggressive management and greater legal authority to respond to changes in our marketplace and to control our costs, the Postal Service can return to financial sustainability."