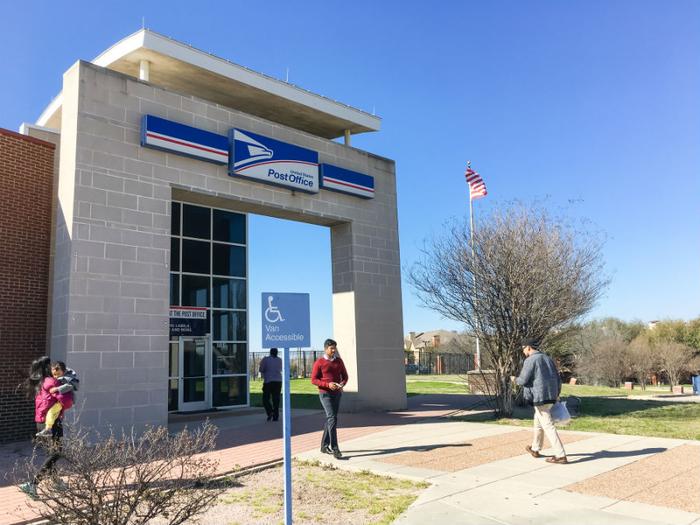 The U.S. Postal Service announced on Wednesday that it plans to raise prices on postage stamps in an effort to pull in "needed revenue."
The price of a postage stamp for a 1-ounce letter, which currently costs 50 cents, will be raised to 55 cents. The price of each additional ounce will go down slightly, from 21 cents to 15 cents.
The proposed price changes -- which would represent a "record nominal increase," according to CNN -- would take effect at the beginning of next year. However, they must first be reviewed and approved by the Postal Regulatory Commission.
The USPS' board of governors, which submitted the request, said in a statement that it believes the new rates "will keep the Postal Service competitive while providing the agency with needed revenue."
The proposed price increases follow years of financial losses stemming from a decrease in mail volume. The changes also follow criticism by President Trump, who has said that the Postal Service is "losing a fortune" by not imposing higher shipping rates for online retailers such as Amazon.
"The Postal Service has some of the lowest letter mail postage rates in the industrialized world and also continues to offer a great value in shipping," the agency said. "Unlike some other shippers, the Postal Service does not add surcharges for fuel, residential delivery, or regular Saturday or holiday season delivery."