---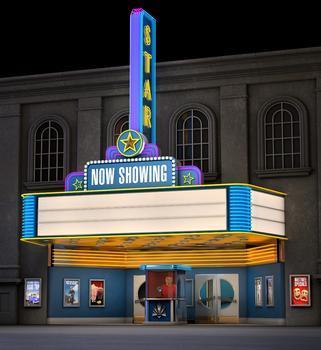 Every summer there's usually at least one movie for every type of film fan.
This summer, "Man of Steel" will probably satisfy those who like action and adventure. And the film "Before Midnight" -- with Ethan Hawke and Julie Delpy -- will most likely draw in a good number of indie film fans.
But what can you do to find out what else is playing? While there are millions of ways to do a search, the most convenient is probably to search with an app. There are a few good ones out there that can assist the hardcore film buff and tell the occasional moviegoer what's playing around town.
Get Glue
Take Get Glue. It started as a social networking site for TV shows, but now includes music, books, sports and yes, movies, and it tells you what's playing in theaters and what's being streamed.
Although Get Glue has added other features since it launched, the creators still kept the social networking parts of the app, so you can communicate with other fans once a film ends or while it's still playing.
Plus the app gives you movie recommendations, lets you watch clips and gives you behind the scenes info. And you can win prizes and special perks for using the app, too.
Movie vault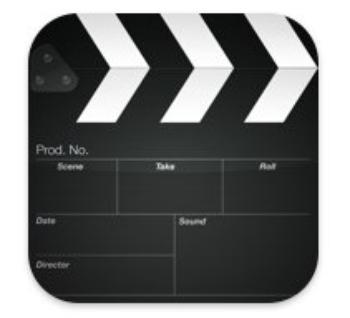 Movie Vault is another great app mainly for its wide variety of content and for having a collection of obscure movies that would be hard to locate on other apps.
The creators claim Movie Vault has well over a thousand movies from the last hundred years and that new content is being added all the time.
You can use the site's search bar to look for movies by title, actor, director or in other ways. You can search by genre, too. In addition, Movie Vault gives you all of the film's background information as well as the cover art.
All the background info comes from the Internet Movie Database (IMDb). And like Netflix's site and phone app, you can either stream movies on the spot or save them to your queue for another time.
Movie Vault's boosters say it's extremely easy to use and that you'll be able to navigate through it very easily. It'll cost you $1.99 to download the app, but there are no charges afterwards.
RunPee
Then there's RunPee, a good app with a bad name. You'd think the creators could have come up with a name that's a little less descriptive, but the app is still pretty useful.
Simply put, RunPee tells you when it's okay to take a bathroom break without missing a crucial part of the movie. 
They choose these times based on parts of the movie where nothing much is going on. And when you return to your seat, the app tells you what you've missed.
The app lets you know other things too. It gives you a brief synopsis of the first few minutes of a film, in case you're running late, and it lets you know if there's something coming after or during the final credits -- because sometimes it's hard to decide whether to stay or leave.
Location Scout
Location Scout is another movie app for film lovers, but it works much differently than the rest of the apps mentioned here. It doesn't show movies or tell you where the nearest one is playing; it directs you to  famous film locations instead.
So if you're in Miami and you want to get a peak of Tony Montana's house in the movie "Scarface," the app will help you find it.
Location Scout pulls the information from IMDb and brings it up on a map to direct you to the exact spot. And whether you use the app to discover filming locations in your area or while you're on vacation, it could be a fun thing to have -- especially if you like visiting places where the rich and famous have roamed.
---