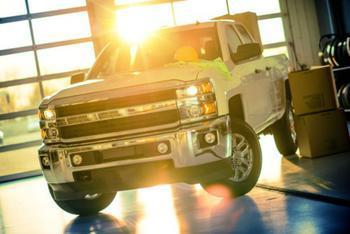 If you are in the market for a used car, or have one you want to sell, it might be helpful to know which cars consumers want most and which ones don't get them excited. It can make the difference in how much you'll pay or how much you'll get from a buyer.
Automotive marketplace CarGurus has reviewed its car shopper data to see which vehicles consumers are most interested in and how that has changed in the last year. The company says it reviewed 900 million used car searches made by as many as 21 million unique monthly users in 2016.
The biggest takeaway, it says, is that pickup trucks are red hot. With low gasoline prices, buyers don't seem to be deterred by larger, heavier vehicles that get fewer miles to the gallon.
Fuel efficient sedans go begging
When it compared 2015's searches to those made last year, CarGurus found trucks like the Ford F-150, Chevrolet Silverado, and Toyota Tacoma saw the biggest surge. On the other hand, perennial favorites like the Honda Accord and other small, fuel efficient sedans went begging.
According to the data, the Chevy Silverado saw a 12.4% increase in searches. The Ford F-150 was close behind with a 10.8% increase.
There was a 6.9% rise in Toyota Tacoma searches and a 5.1% jump in Jeep Wrangler searches.
But 2015's most-searched vehicle, the Ford Mustang, saw a 3.2% decline in interest. There were 2.2% fewer searches for the Honda Accord, while the popular BMW 3 series experienced a 4.4% drop-off in searches.
Not really a surprise
"It comes as no surprise to see the car manufacturers with the most popular pickup trucks sit atop our list of most popular used car brands for 2016, while the manufacturers without those types of vehicles in their lineup saw shoppers' interest decrease," said Lisa Rosenberg, data analyst at CarGurus.
"Over the past four years, the strong demand in pickup trucks has helped that category retain its value extremely well when compared to the rest of the used auto market, and it is likely that this trend should continue in 2017."
Supply and demand is a huge factor in setting used vehicle prices. When a vehicle is popular with buyers, sellers are less willing to negotiate. However, when a vehicle falls out of favor, that's when buyers can usually strike the best deal.