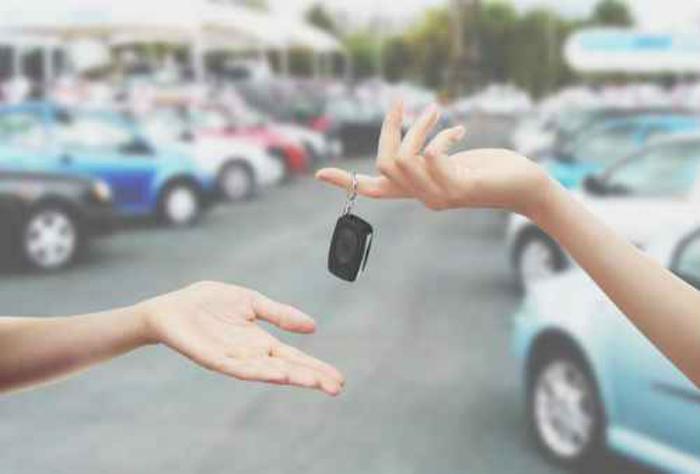 The Memorial Day weekend auto dealer ads will be chocked full of deals on new cars. And as we noted this week, some nice cars will probably go at steep discounts.
While they might not get the promotion of new car deals, bargains on late model used cars will be just as real, and might be a better fit for your budget. A new car might go for much less than its sticker price, but it will still be several thousand dollars more than a comparable three year-old model.
When it comes to late model used cars, automotive publisher Edmunds calls it "one of the strongest buyer's markets in recent memory." It reports a huge number of vehicles are coming off their three-year lease this spring, meaning there is a large selection of 2013 and 2014 models to choose from.
That suggests used car dealers are in the same boat as new car dealers -- too much supply and not enough demand. That normally results in lower prices and more incentives.
At the same time, your old car may be worth more than your think. The Edmunds editors report dealers have a shortage of vehicles that are six years-old or older, and could be eager to take your trade-in.
Tied to the new car market
One reason for the attractive used car market is the record sales recorded by new car dealers over the last few years. At the same time, a wider swath of those sales have been three-year leases.
"The leasing surge we've seen over the past few years is taking hold and changing the face of the used-car market," said Edmunds senior analyst Ivan Drury. "With new-vehicle sales already beginning to stagnate, swollen inventories of off-lease used vehicles hitting the market and priced to move may cannibalize new-car sales and further strain residual values."
That may be a problem for new car dealers going forward, but it creates opportunities for consumers now. According to Edmunds, three year-old cars aren't holding their value as much as in years past. It says the average three year-old vehicle today is selling for $1,200 less than what dealers figured its residual value would be when it was leased new three years ago.
Used car prices are falling
That's already showing up in used car sale prices. Used car specialists at J.D. Power found used car wholesale prices -- what the dealers pay for them -- fell 1.5% in April. And just like Edmunds, J.D. Power says it's all connected to problems in the new car market.
"While April's losses were consistent with historic norms, the used market continues to experience negative pressure from a struggling new market," said David Paris, senior market intelligence analyst at J.D. Power Valuation Services.
And Paris expects prices to keep falling. He projects used cars that are 2009 or later will go down another 1% this month. In fact, you might want to wait until next month to buy a used car, since Paris expect used car prices will fall 2% in June.