---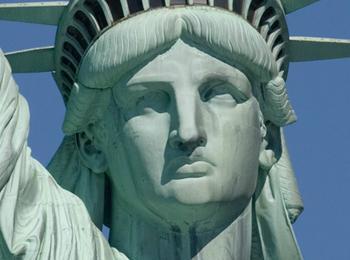 Consumers dealing with immigration issues should use extreme care when dealing with online entities that offer assistance at a price. Many of these operations turn out not to be legitimate.
In early 2011 a federal judge shut down an operation accused of posing as the U.S. government, then duping consumers into paying fees ranging from $200 to $2,500, claiming the fees would cover processing by the United States Citizenship and Immigration Services (USCIS).
A year later the Federal Trade Commission (FTC) reached settlements with an entity calling itself the Immigration Center, which was accused of tricking people into paying up to $2,500 for immigration forms. The court subsequently shut down the operation, froze the defendants' assets, and appointed a receiver to control the business until the case was resolved.
Complaints
But complaints about online companies in the "immigration support" business continue. "Blue," from Minnesota typed in "immigration renewal" in a search engine. Up popped www.us-immigration.com. Blue said it looked like a U.S. government website.
"Thinking I was dealing direct with immigration website, I started filling the questionnaire, but before I could proceed with name and address, I had to pay upfront," Blue wrote in a ConsumerAffairs post. "Thinking it was the total fee for the form, I went ahead and gave my information, plus paid the fee of $199. After I finished filling the form, I still owed $420 to immigration."
Blue isn't sure what immigration site he was on, but David, of Burnaby, British Columbia, says he landed at ImmigrationDirect.com and was led to believe it was a Canadian immigration website.
"Once I realized it was not, I called their number and spoke to Jon and he said I would receive a refund within three days," David writes. "I called back and said I wanted an email confirming that, which I received within a few minutes."
We checked Immigration Direct's website and it did not appear to be a Canadian site. In fact, it displayed the stars and stripes, not the maple leaf.
Refunds
Vicky, of Laurel, Md., says she paid Immigration Direct $189 for an application fee and wasn't happy with the refund policy.
"After a day, I did not see any payment confirmations or notices from Immigration Direct," she writes."I asked people around and they told me I should get my money back. I called and they said it would be $29.99 for a cancellation fee. It was a ripoff."
It be fair, Immigration Direct does not try to pass itself off as a government agency. Its home page bears this message:
"Immigration Direct is not affiliated with the United States government, is not a law firm, and is not a substitute for an attorney or law firm. Blank forms can be downloaded for free from the official government site. We help you complete your application quickly and correctly, offer an affordable alternative to attorneys, provide phone support and dynamically add government forms seamlessly."
Getting help
Consumers going online for assistance in immigration matters should always make sure they understand who they are dealing with and what, if any, the terms are. USCIS is the first place to go online to get help. Its web address is www.uscis.gov. That's what should appear in your browser's address bar.
USCIS points out that not every company offering immigration assistance is trying to rip you off, but many are. That's why you have to be careful. Forms, for example, can be downloaded for free from the USCIS website. Below are links that you may find helpful.
---