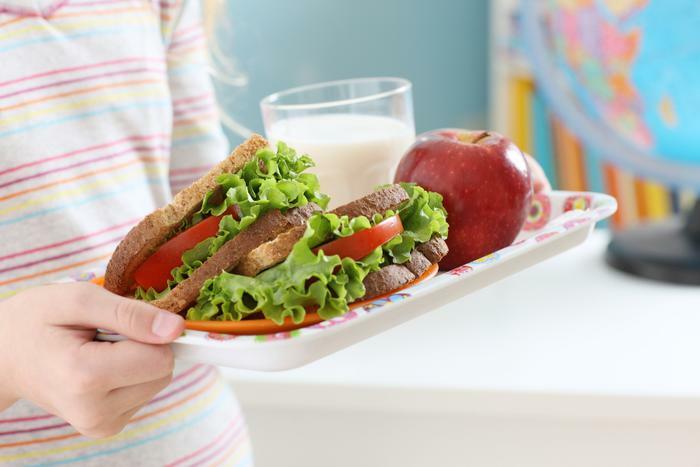 When students return to classrooms this fall, parents will be happy to know that schools and child care centers across the U.S. will return to serving healthy meals free of charge.
As part of the Biden administration's school reopening plan, the Department of Agriculture (USDA) announced Tuesday that it will allow school meal programs flexibility that enables social distancing. The waiver will extend through June 30, 2022. 
"USDA will remain relentless in ensuring our nation's children get the critical nutrition they need," said Agriculture Secretary Tom Vilsack. "States and districts wanted waivers extended to plan for safe reopening in the fall. USDA answered the call to help America's schools and child care institutions serve high quality meals while being responsive to their needs as children safely return to their regular routines. This action also increases the reimbursement rate to school meal operators so they can serve healthy foods to our kids."
Everyone wins
Before the COVID-19 pandemic, free school lunches for more than a million children were at risk because of cuts to the SNAP program. Then, when the pandemic hit and schools were closed, the USDA quickly put together the Families First Coronavirus Response Act (FFCRA) to issue waivers and make it as easy as possible for children to receive meals. 
Vilsack called the waiver extension a win-win-win for kids, parents, and schools. It will give up to three healthy meals per day to nearly 12 million children who depend on assistance. 
Schools will be allowed to serve meals through the USDA's National School Lunch Program Seamless Summer Option (SSO), a program typically only available during summer vacation. SSO has the same nutrition standards as the standard school meal programs – fruits and vegetables, milk, whole grains, and sensible calorie levels. Schools that choose this option will receive higher-than-normal meal reimbursements for every meal they serve without having to worry about increased costs related to pandemic-related operational and supply chain challenges. 
One of the advantages for parents is how the program will adapt to meals and snacks at flexible meal times. Caregivers will also have the option to pick up "grab-and-go" meals for their children when programs are not operating normally, even if they do not have a child present.
The USDA has put together a list of child nutrition program information, including COVID-19 waivers by state, available meal pickup points when schools are closed, and how to participate in the Seamless Summer Option and Summer Food Service Program.