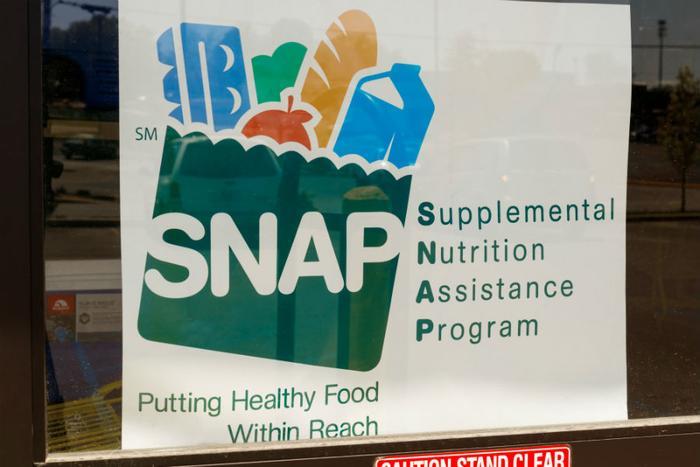 There's good news for SNAP recipients to start out the week. The number of approved states allowing participants to purchase food online has increased to 36, accounting for 90 percent of the program's users. The U.S. Department of Agriculture (USDA) says the remaining states will phase in over the next few weeks.
The newest states added to the program include: Connecticut, Georgia, Illinois, Indiana, Maryland, Massachusetts, Michigan, New Jersey, Ohio, Oklahoma, Pennsylvania, Tennessee, and Virginia.
USDA says options are expanding
With the number of Americans filing for unemployment climbing sharply due to the coronavirus pandemic, states are seeing a torrent of new SNAP applications. That, in turn, has prompted consumers concerned about the safety of a physical store to take their shopping online.
According to a study by Escalent, a human behavior and analytics firm, the number of consumers taking their grocery shopping online grew more than 400 percent in March and April of 2020 compared to 2019. 
It's not exactly surprising that WalMart and Amazon are the two biggest online options for SNAP participants. However, the USDA has sprinkled in a few local favorites like Wright's Markets in Alabama and ShopRite in New York. USDA Secretary Sonny Perdue promised to keep expanding the number of independents to give consumers more options during the COVID-19 pandemic. 
"We are expanding new flexibilities and innovative programs to make sure Americans across this country have safe and nutritious food during this national emergency," said Perdue. 
"Enabling people to purchase foods online will go a long way in helping Americans follow CDC social distancing guidelines and help slow the spread of the coronavirus. USDA is mandated with the noble goal of feeding Americans when they need it most, and we are fulfilling that mission with new innovative programs during this national emergency."
Hurdles still exist for users
In ConsumerAffairs' research on the subject, we found that getting USDA approval doesn't mean retailers can just snap their fingers and immediately turn on access for their shoppers. 
"The main hurdle to implementation is the fact that SNAP users must input a PIN number corresponding to their account when they check out," said Jeff Wells at GroceryDive. 
"States and retailers must enable a payment program that incorporates and can securely process shoppers' PIN numbers. Additionally, retailers must update their online ordering systems to factor out sales tax for SNAP purchases, handle manufacturer coupons and enable refunds for recipients, and implement a separate payment tender option for delivery fees, which SNAP dollars do not cover."
Other hurdles that Wells found include:
Electronic Benefits Transfer (EBT) issues: Just because a state is "approved," that doesn't mean it automatically allows a SNAP beneficiary to shop online. Wells says that each state has to update their Electronic Benefits Transfer (EBT) systems to be able to process, track, and store online SNAP data. 

Becoming compliant is not an overnight thing: "Online payments under the USDA's pilot program provide a contactless way for shoppers to buy groceries," Wells said. "But becoming fully compliant is also complex and time-consuming, so retailers have rolled out pickup programs that allow SNAP consumers to shop online and then pay once they retrieve their order."

There may be added fees: Some consumers might find added fees an insult to injury, but GroceryDive reports that state legislators are trying to find a way for retailers to waive delivery fees for SNAP consumers during the pandemic.
Skip the online route and go to the store
Wells, for one, thinks the best short-term route for SNAP users is going to their local grocer and waiting until the USDA and the states shake out all the problems inherent with shifting to an online model. 
"For now, the majority of consumers receiving food assistance must continue shopping for groceries in stores, where retailers have implemented numerous safeguards, from one-way aisles to plexiglass barriers at checkout," he said.