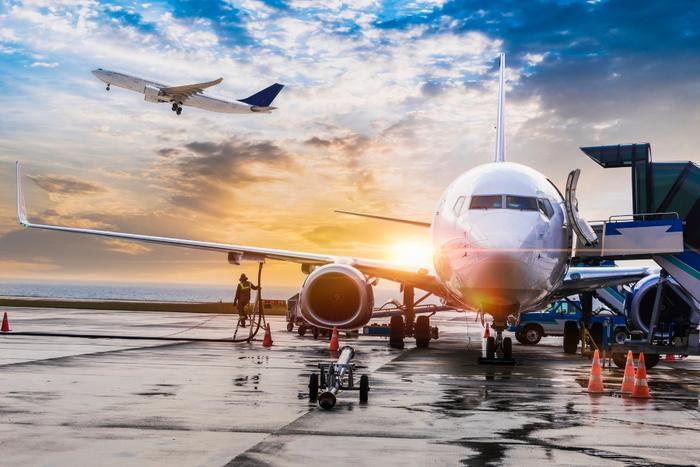 As the Biden administration hinted just last week, the U.S. is modifying the travel restrictions — including for quarantine — placed on foreign visitors starting in November.
White House COVID-19 coordinator Jeff Zients announced the new policy on Monday, saying that the new rules require two things: All foreign travelers flying to the U.S. will need to provide proof of vaccination prior to boarding, and they'll need proof of a negative COVID-19 test taken within three days prior to their flight. 
Zients also said the White House is tightening testing rules for unvaccinated American citizens returning home from traveling abroad. The new rule is that they'll need to get tested within 24 hours before returning to the U.S., plus they'll have to have a test after they arrive back in the U.S. 
The only remaining question regarding the announcement is what the move will mean for unvaccinated travelers. 
"The ban had outlived its usefulness"
The change is already being hailed as good news — possibly spurred by U.K. Prime Minister Boris Johnson's visit to the White House. "The PM will make an impassioned case for Brits who've been double jabbed to be allowed to travel to the U.S. There are a lot of family links, business links and millions of tourists usually travel every year," a government official told The Telegraph.
Flight expert Scott Keyes of Scott's Cheap Flights has been monitoring the situation for months and says it's about time.
"The ban on travelers from the European Union and elsewhere had long outlived any usefulness. An unvaccinated traveler from Grenada (currently the most per-capita cases in the world) was welcomed in the U.S., while a fully vaccinated traveler from France was barred," Keyes told ConsumerAffairs.
"Where's the sense in that? Today's announcement is wonderful news for reopening international travel while maintaining reasonable COVID precautions. It will benefit not just those eager to visit family and friends in the U.S., but millions of Americans who work in travel as well."