---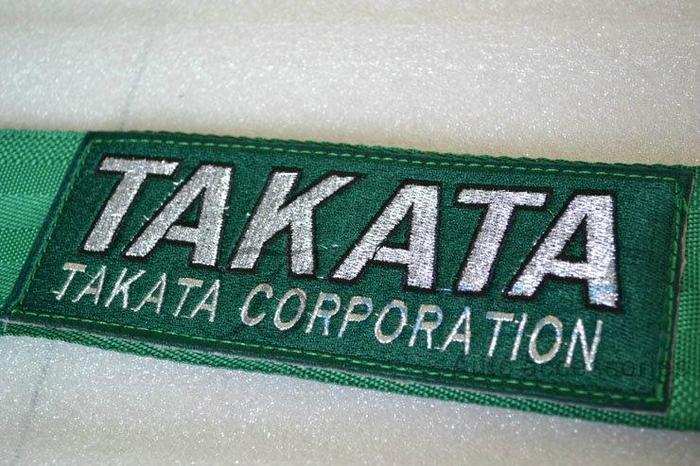 Takata Corporation, the infamous Japanese auto parts maker, has really gone through the wringer in the last couple of weeks. After neglecting to disclose the dangers of their airbag products, which caused numerous deaths and injuries, the company has been fined $70 million by the National Highway Traffic Safety Administration (NHTSA), with the possibility of losing another $130 million if they do not comply with the federal agency or if new violations are found.
At the same time, several major auto makers like Toyota, Nissan, and Honda have altered their relationships with the company, saying that they will not use the ammonium nitrate inflators on any vehicles currently under development. The financial burdens that the company faces have caught the attention of U.S. senators who fear that the company will go bankrupt before they are able to complete the recall of all vehicles affected by the faulty products.
"These developments raise the concern that these liabilities could overwhelm the company and lead Takata Corporation to bankrupt its U.S. subsidiary," wrote the senators in a letter to the NHTSA on Monday.
Senators Richard Blumenthal (CT) and Edward Markey (MA) are currently seeking guidance to make sure that Takata is held responsible if they do indeed go bankrupt. Both senators recently called for stronger action to be taken against the company, calling the $70 million fine "meager" and that it would "do nothing more than change the costs of doing business and provide no meaningful deterrence for continuing reprehensible and irresponsible behavior that costs countless preventable injuries and lives."
The real losers of the bankruptcy may very well end up being the consumers who have vehicles affected by the recall. "We have concerns about Takata's financial solvency, which is now at risk … and that as a result, consumers could be left with defective airbags that no one will be forced to fix," said the senators in their letter.
Despite these senatorial misgivings, Takata maintains that it still holds a strong financial position. "We have a strong financial position and expect to be fully able to manage through this situation. We remain an important participant in the supply chain for airbags and a variety of other products.  We have taken, and continue to take, proactive steps, in cooperation with our customers, to increase awareness about recalls and increase recall completion rates, including managing a highly targeted digital advertising campaign, unprecedented among automotive suppliers. In addition, we recently surpassed the 10 million replacement kit milestone. We are committed to being part of the solution and continuing to advance driver safety," said a Takata spokesman.
---