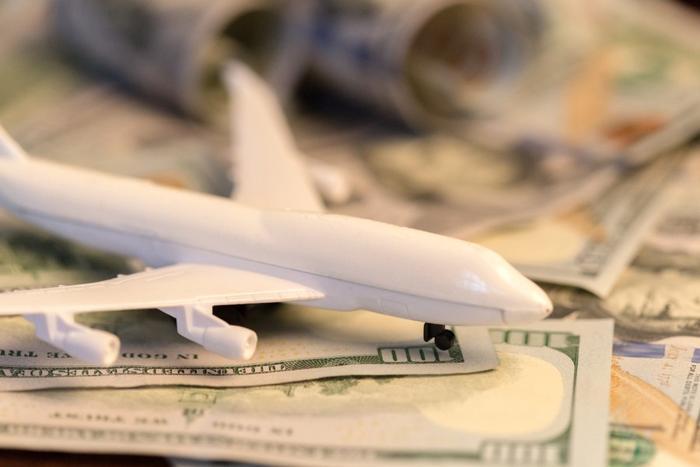 The struggling airline industry got a much needed sigh of relief on Wednesday. The U.S Senate offered the airlines an unparalleled aid package totaling $58 billion to assist in covering lost income and wages that crippled them as an extent of the coronavirus pandemic.
While some consumers may think that the airline industry is flush with cash thanks to the billions it takes in every year from baggage fees and the like, the industry was looking at global loss of nearly $250 billion in revenues stemming from the outbreak. That's about 12 billion checked bags the airlines would have to charge for to try and make up for that loss. 
Congress tracking how money is spent
On the Senate floor, legislators made it clear that the relief fund better not be toyed with.
"There are so many more things we need to do, and while I support the elements of supporting the aviation industry in this package, I wish we would have gotten more requirements on the airline industries for the grant section of this bill," said Sen. Maria Cantwell (D-WA)
"I personally believe that in the future in a healthier airline industry, they should pay money back to the Federal Government. We certainly should be protecting the workforce during this time period, and that is what is most important—to make sure that an airline doesn't take money from the Federal Government or go into bankruptcy and shortchange the workers and the workforce, as has been done in previous packages for them."
When Sen. Chuck Schumer (D-NY) took to the floor, he stood shoulder to shoulder with Cantwell, telling the two million airline employees that their "collective bargaining rights will be protected, and airlines will not be allowed to spend any grant money on stock buybacks or CEO bonus pay for the life of the grant plus 1 year."
There's still work to be done
U.S. Travel Association President and CEO Roger Dow noted that no legislative package was going to entirely eliminate all of the negative impact from the coronavirus. However, he says that the deal "gives the travel economy a fighting chance to weather the eye of the storm and prepare to quickly lead the recovery.
Dow warned that the industry will still face headwinds in the future.
"Our industry stayed together and presented hard facts to make the case for massive and urgent relief, and our political leaders heard us. However, the true scale of this crisis, and the economic damage created by this public health disaster, will extend beyond the scope of this historic bill. It's sad, but it's true, more help will be needed soon."