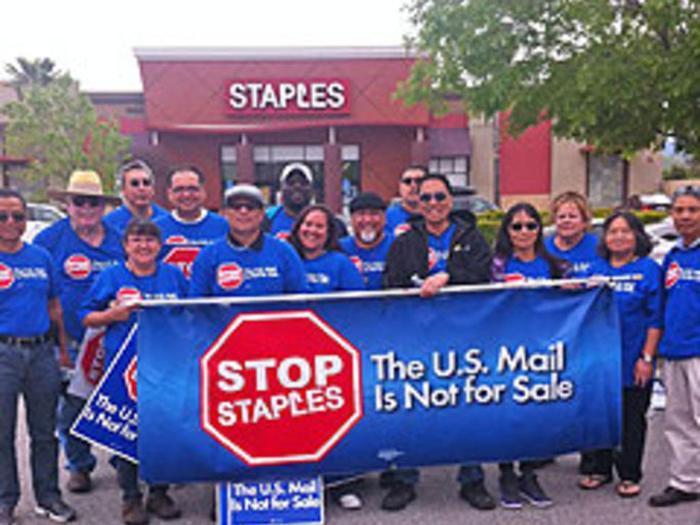 Staples is getting out of the post office business, though not willingly. After years of protests by postal workers, the U.S. Postal Service is ending the arrangement under which Staples sold postal services, acting as sort of an auxilary post office.
"This is ... a win for those who care about the neighborhood post office," said American Postal Workers Union President Mark Dimondstein, "and for all those in our society who think that workers should earn a fair living wage with decent health care and a pension, rather than the Staples model of minimum wage, part-time hours and no benefits."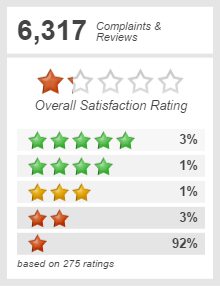 The USPS said in a letter to the APWU that the cancellation will be effective in March 2017. Staples will be removing all signage and will discontinue postal services at the national retailer's roughly 500 U.S. locations that handle postal services. In exchange, APWU is calling off the boycott of Staples effective immediately.
Union members have been waging a national "Stop Staples" campaign for nearly three years, challenging the USPS' scheme of privatizing postal retail operations and shifting postal services from neighborhood post offices to Staples locations.
APWU's members argued that this plan would diminish the USPS brand by having mail processed in unsecured locations by workers who had little or no training in protecting the privacy and sanctity of the mail as well as ineffectively serving the customers with the broad array of postal products and services.
"The public Postal Service is a national treasure that was treated like a cheap trinket by the former Postmaster General," said Dimondstein.This was bad for the consumer, bad for the USPS brand and an insult to our dedicated members."