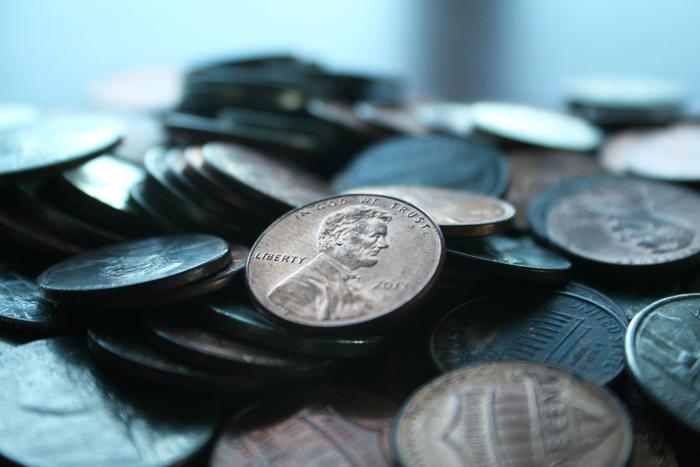 The U.S. Mint, grappling with a worsening national coin shortage, is asking consumers to help by spending cash and using exact change.
The Mint has been under pressure over the last couple of months because of changes in consumer buying behavior, a byproduct of the coronavirus (COVID-19) pandemic. The normal circulation of pennies, nickels, dimes, and quarters has been disrupted for two reasons.
Consumers aren't spending as much money as in normal times, and when they do spend, they may be more likely to use a credit or debit card. As a result, there aren't as many coins in circulation on a daily basis. For the most part, they're staying in consumers' pockets.
Coins aren't readily available
According to the Mint, the combination of the falloff in retail sales activity and significantly decreased deposits from third-party coin processors has increased orders for more coins, well above what the Mint normally contributes for coin circulation.
"Simply put, there is an adequate amount of coins in the economy, but the slowed pace of circulation has meant that sufficient quantities of coins are sometimes not readily available where needed," Mint officials said in a statement. "You may be experiencing this in your local communities. We are asking for your help in improving this coin supply issue."
Officials say if more consumers would make purchases with cash, where possible, and pay with exact change, it would go a long way toward alleviating the problem. Consumers who have containers full of coins can help by taking them to a bank or a coin redemption kiosk that are often found in supermarkets.
How retailers are responding
Many retailers are asking for exact change for purchases and are taking additional steps to try to alleviate the coin shortage. Convenience store chain Wawa is asking customers to pay with cash to round up the purchase to the nearest dollar, with the change donated to its charity.
Kroger has made exact change an official policy at some of its stores, telling customers paying with cash to have the exact amount or donate the difference to its Zero Hunger Zero Waste foundation. Some 7-Eleven stores are making it worth customers' effort by offering a free Slurpee to customers who trade $5 in coins for $5 cash.
Some smaller retailers that have been unable to secure enough coins on a daily basis are refusing cash payments that are not for the exact amount. U.S. Mint officials hope to discourage that, noting that the millions of consumers without a credit or debit card have no alternative but to pay with cash.