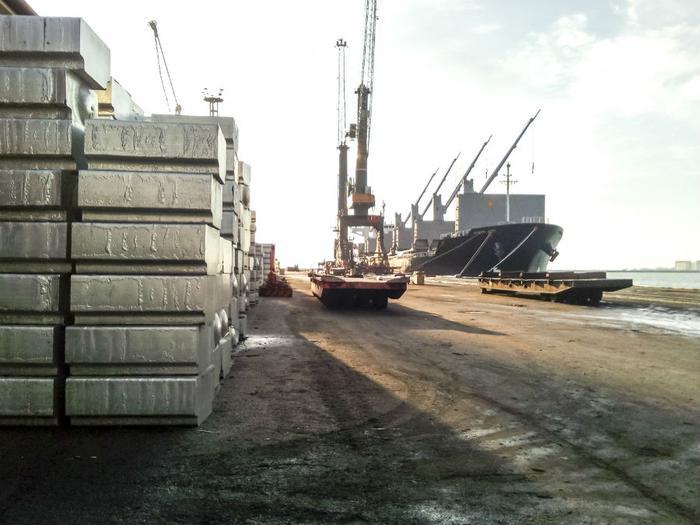 U.S. trade relations with China may be off the rails, but America is moving toward approval of new agreements with its North American trading partners, Canada and Mexico.
The progress was made possible by the U.S. decision to lift tariffs on steel and aluminum from both nations. The tariffs had been a major sticking point toward approval of a major rewrite of the North American Free Trade Agreement (NAFTA), passed in the early 1990s.
Over the weekend, Canada's foreign minister Chrystia Freeland said Canada will move quickly to ratify the new North American trade pact. The tariffs had been in place for a little over a year, imposing a 25 percent duty on steel and raising aluminum prices by 10 percent.
President Trump placed the tariffs on imported metals in March 2018, citing a national security provision of a Cold War-era trade law. Trump said the move was aimed at ensuring the survival of the U.S. metals industries, saying they are a vital part of national security.
Canada and Mexico drop tariffs
While Canadian and Mexico metals producers will be able to export their products to the U.S. without having to pay a tariff, U.S. producers will have tariff-free access to Canadian and Mexican markets. When the U.S. imposed its tariffs, both countries slapped tariffs on U.S. steel and aluminum. On Friday, Trump called it a win for U.S. producers.
"We'll be selling our product into those countries without the imposition of tariffs," the president said.
Getting the new trade agreement approved by all three countries may not be as easy as removing the tariffs. Freeland said she hoped the Canadian parliament would support the deal but she didn't say when lawmakers might take it up. It could get mired in election-year politics, as Canada votes in October.
Washington politics
Politics could also make the approval process interesting in Washington. Democrats now control the House of Representatives, which must approve the new trade agreement. House Ways and Means Committee Chairman Richard Neal (D-Mass.) said Democrats have concerns about several side issues, including labor and the environment.
"The steel and aluminum tariffs that the President is lifting for Canada and Mexico did little to address the global steel and aluminum overcapacity problem," Neal said. "In fact, based on developments of the past week, we seem farther than we have ever been from constructively addressing longstanding, serious trade problems with China, including the massive overcapacity that China has built up in steel and aluminum production."
Neal charges placing tariffs on Canada and Mexico needlessly complicated the North American trade negotiations.