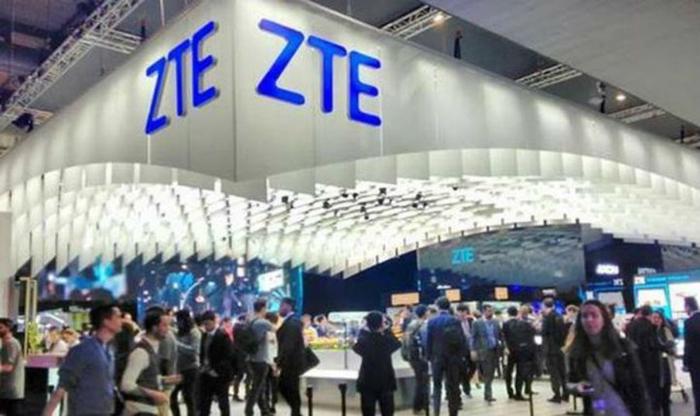 On Friday, the U.S. Department of Commerce lifted its ban preventing China's ZTE from receiving goods from U.S. companies.
The Commerce Department previously said it would remove the ban after China's second-largest telecommunications equipment maker paid a $1 billion penalty and completed a $400 million escrow payment as part of a settlement reached last month.
"The ZTE settlement represents the toughest penalty and strictest compliance regime the Department has ever imposed in such a case," the Commerce Department said. "It will deter future bad actors and ensure the Department is able to protect the United States from those that would do us harm."
As of Friday, ZTE was no longer on the Commerce Department's "denied persons list," Reuters reported.
Senators have pushed back
Lawmakers have expressed concern that removing the company's seven-year restriction on receiving parts from U.S. suppliers could pose national security risks.
Last week, a bipartisan group of senators introduced legislation that could reinstate some of the penalties on ZTE. Last month, the Senate voted unanimously to reinstate the ban on the company citing national security concerns.
ZTE's revival was initially set in motion by President Trump, who vowed to help the company get "back into business" via Twitter back in May. He said ZTE buys parts from U.S. companies and that the deal was "also reflective of the larger trade deal we are negotiating with China and my personal relationship with President Xi."
ZTE was first hit with the ban in April after it violated the terms of 2017 agreement stipulating that it was not allowed to sell sensitive American technology to Iran and North Korea. In addition to violating the terms of the settlement, the company lied to the U.S. about reprimanding employees involved in the illegal actions.
The ban stripped ZTE of its access to crucial U.S.-based suppliers, including Qualcomm. ZTE previously described the ban as a "death penalty" and has reportedly lost at least $3 billion since it was forced to halt major operations in April.
However, ZTE has followed through with the terms of the deal it recently struck with the U.S. by paying the hefty fine, firing its executive team, and appointing a new chairman.
In a statement regarding the ban's removal, Commerce Secretary Wilbur Ross said the department would "remain vigilant" in monitoring ZTE's actions.