---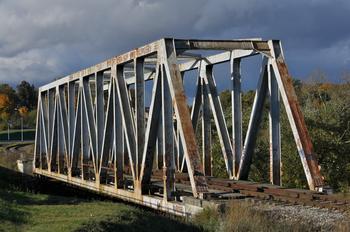 Earlier this year the American Society of Civil Engineers (ASCE) issued a report that probably didn't garner the attention it deserved. Every four years the group grades U.S. infrastructure – the network of systems that support modern life – and found it getting worse.
The ASCE Report Card for American's Infrastructure gave the country a D+, down from a C- in 2009. By 2020, the group estimates the U.S. will need to spend $3.6 trillion to repair or replace things.
"The infrastructure in the United States is very old," said Richard Grant, a principal at Russell Corrosion Consultants (RCC), a company that addresses corrosive challenges to infrastructure. "There are multiple problems going on. You've got water and waste water infrastructure that was put in in the late 1800s or early 1900s. At the time it was designed for a population that was quite a bit less than it is today."
And when it was built, no one ever dreamed we would still be using it in 2013. A lot of infrastructure – public works projects – was built during the Great Depression, when labor and materials were cheap.
On borrowed time
"The design life of the very old infrastructure was maybe 50 years," Grant said. "We're well beyond that. We now have the dual problem of aging infrastructure, with greater stress on that infrastructure, and a money crunch to pay for new infrastructure."
Grant says the problem comes down to corrosion. That's what happens, eventually, when metal is exposed to water. Metal, of course, is a major part of infrastructure. Pipes are made from it. It reinforces concrete. It's made into giant beams to support bridges and tunnels.
"If you have a metallic structure, it is going to corrode," Grant said. "It's not a matter of if this is going to happen, it is going to happen. The question then becomes, how much is it going to happen and what effect is this going to have on roads and bridges."
Rail safety
When metal corrodes, it become weaker. Two recent train accidents in Europe have focused attention on rail safety. While corrosion may not have been a factor in those accidents, Grant says the potential for accidents is there when rails are subject to corrosion.
"Corrosion is a concern for transit systems," he said. "We have a significant number of transit clients across the United States. And what we're really trying to assess there is what's called track-to-earth resistance. The more we can increase the efficiency of the tracks the more we can provide a safe and more efficient transit system."
While water is a corrosive influence, salt water is even more corrosive. Grant says bridges over salt water deserve special attention, as do roads in snowy climates that are constantly salted during winter months.
"You've seen bridge failures across the United States, some related to corrosion, some related to other incidents," he said. "Those things are only going to increase over time."
2007 bridge collapse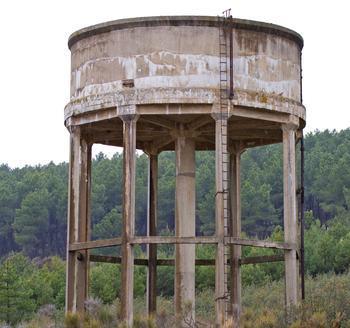 In 2007 a span of an I-35W bridge in Minneapolis, Minn., collapsed during rush hour, killing 13 people and injuring 135. Though safety inspectors pinned the blame on design flaws and not corrosion, the accident illustrates the importance of bridge maintenance.
In its 2013 Report Card, ASCE noted that one in nine of the nation's bridges are rated as structurally deficient. The average age of the nation's 607,380 bridges? Forty-two years.
The Federal Highway Administration (FHWA) estimates that to eliminate the nation's bridge backlog by 2028, we would need to invest $20.5 billion a year. Currently the U.S. spends just $12.8 billion. Over all, ASCE sees a huge task ahead in maintaining existing infrastructure while building additional assets.
"While the modest progress is encouraging, it is clear that we have a significant backlog of overdue maintenance across our infrastructure systems, a pressing need for modernization, and an immense opportunity to create reliable, long-term funding sources to avoid wiping out our recent gains," the report concluded.
---