---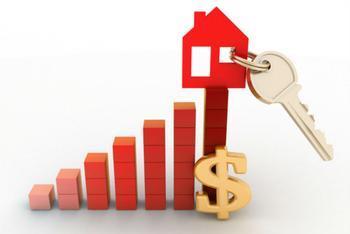 Once again, the price of U.S. homes as gauged by CoreLogic was on the rise.
The property information provider says it's Home Price Index (HPI) posted a year-over-year advance of 6.2% in August and, on a month-over-month basis, was up 1.1%.
"Housing values continue to rise briskly on stronger fundamental and investor-fueled demand, as well as lack of adequate supply," said CoreLogic President and CEO Anand Nallathambi. "This continued price appreciation is contributing to a growing affordability crisis in many markets around the country."
Looking ahead
The CoreLogic HPI Forecast indicates prices will rise 5.3% from August 2016 to August 2017, and by 0.4% from August to September.
"Home prices are now just 6% below the nominal peak reached in April 2006," according to Dr. Frank Nothaft, chief economist for CoreLogic. "With prices forecasted to increase by 5% over the next year, prices will be back to their peak level in 2017."
---