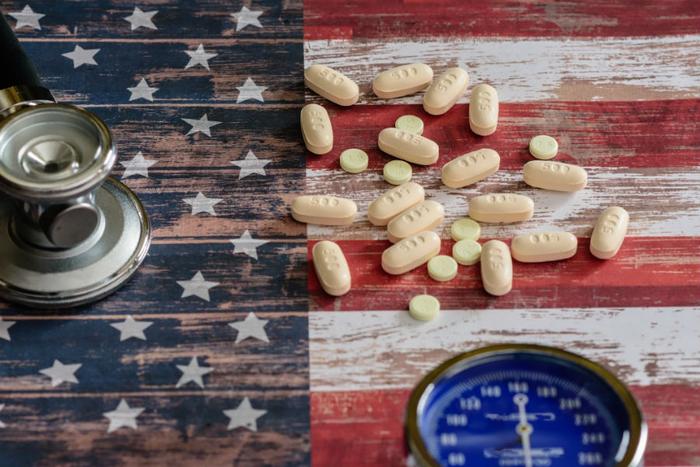 The opioid epidemic is costly for a myriad of reasons, and now researchers have found that it may have affected both federal and state government tax revenues.
According to a study conducted by researchers from Penn State University, the opioid crisis has led to a great deal of unemployment, which may have cost the government upwards of $37 billion in tax revenue.
"This is a cost that was maybe not thought about as explicitly before, and a cost that governments could potentially try to recoup," said researcher Josh Segel. "Instead of focusing on the cost of treating people with opioid use disorder, you could think about it in terms of a potential benefit to getting people healthy, back on their feet, and back in the workforce."
Analyzing new costs
Segel and his team explained that they wanted to tackle a new side of the rising cost concerns associated with the opioid epidemic.
"We wanted to take a systematic approach to how we could think about some of the tax revenue that is lost if someone is unable to work due to opioid use," Segel said. "This could be an important consideration for either state or federal budgets."
To do that, the researchers analyzed data from 2000 through 2016 from both the National Bureau of Economic Research's TAXSIM tax revenue calculator and the National Survey on Drug Use and Health. The study included losses for both state and federal governments, and found that Pennsylvania was most affected by opioid-related job losses.
The data showed that Pennsylvania had over 6,000 opioid overdoses, the workforce depleted by nearly 70,000 people, and over $630 million was lost in both income and sales tax.
From a federal standpoint, over 1.5 million people could no longer work because of opioid addiction, and 180,000 people nationwide overdosed on the drug. Monetarily, the federal government lost an estimated $26 billion in tax revenue, while the states lost nearly $12 billion.
Moving forward, Segel and his team hope that legislators take the necessary steps to ensure that those suffering with opioid addiction receive the treatment they need, as this can be beneficial in countless ways.
"The state of Pennsylvania has been developing some innovative programs, and our results are something to consider as these programs are being considered for implementation," said Segel. "Not only are treatment programs beneficial to the individual and to society, but if you're thinking about the total cost of these treatment programs, future earnings from tax revenue could help offset a piece of that."
Staying informed
There have been no shortage of opioid headlines as of late, as researchers have found death via opioid overdose to be more likely than dying in a car accident.
Studies have also found that youth opioid poisonings have tripled in the last 20 years, while opioids are the main cause behind suicides and overdoses in recent years.
Most recently, healthcare experts have developed a new single-dose antidote that could help prevent opioid overdoses.
"Ultimately, we hope to develop a therapeutic intervention for fentanyl overdose that can be used in the field, perhaps supplanting short-acting naloxone as an overdose antidote of choice," said researcher Saadyah Averick, PhD. "We anticipate that this drug delivery system will also be effective for non-fentanyl opioids."