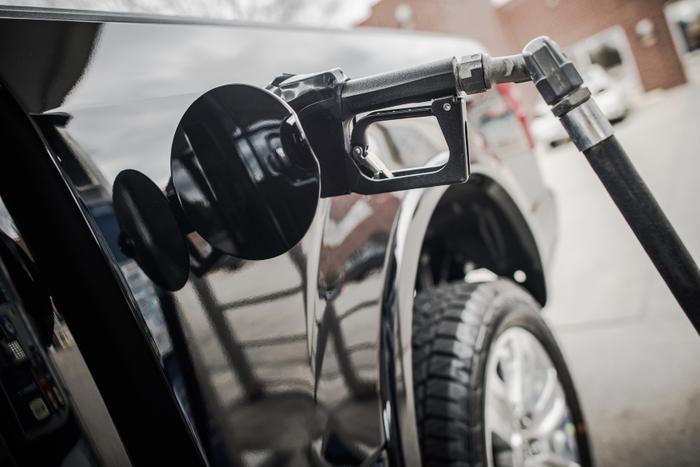 A plunge in oil prices due to the fast-spreading coronavirus in China is giving motorists a break at the gas pump. Oil prices stabilized this week, but the effects of cheap crude are being felt nationwide.
The AAA Fuel Gauge Survey shows the national average price of regular gas is $2.45 a gallon. That's only three cents lower than a week ago but 13 cents lower than a month ago, as gas prices have drifted lower since the start of 2020. The average price of premium gas is $3.06, down from $3.09 last Friday. The average price of diesel fuel is $2.92 a gallon, also three cents less than a week ago.
GasBuddy counts nearly 8,000 stations under $2 a gallon, according to Patrick DeHaan, head of petroleum analysis at GasBuddy. He reports on Twitter that the average gas price continues to fall in most states while gyrating in "price cycling" states like Indiana, Ohio, and Florida. Price cycling refers to a strategy by gas stations in which they slowly lower their prices to gain market share and then raise them again when prices are so low that they're losing money.
States in the Southeast and Midwest saw the biggest price declines this week. The statewide average fell six cents a gallon in South Carolina, Louisiana, and Mississippi. It fell nine cents in Ohio and seven cents in Illinois.
Gas prices should continue to fall over the next few weeks. The Energy Information Administration (EIA) reported Thursday that U.S. gasoline stockpiles continue to grow while wintertime demand for fuel continues to decline.
The states with the most expensive regular gas
These states currently have the highest prices for regular gas, according to the AAA Fuel Gauge Survey:
Hawaii ($3.63)

California ($3.51)

Washington ($3.09)

Nevada ($2.95)

Oregon ($2.98) 

Alaska ($2.95)

Arizona ($2.80)

Pennsylvania ($2.65)

New York ($2.64)

Vermont ($2.61) 
The states with the cheapest regular gas
The survey found these states currently have the lowest prices for regular gas:
Missouri ($2.09)

Texas ($2.11)

Mississippi ($2.13)

Louisiana ($2.14)

South Carolina ($2.14)

Oklahoma ($2.16)

Arkansas ($2.18)

Kansas ($2.18)

Alabama ($2.18)

Tennessee ($2.21)