---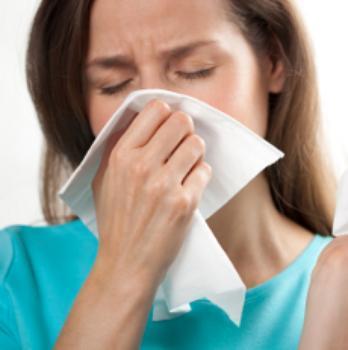 Significant increases in flu activity in the United States have occurred in the last two weeks, indicating that an early flu season is upon us.
These increases in activity overlap with National Influenza Vaccination Week (NIVW) being observed December 2-8, 2012. "Increasing flu activity should be a wake-up call," said Dr. Melinda Wharton, Acting Director of CDC's National Center for Immunization and Respiratory Diseases. "For anyone who has put off vaccination: It's time to get your flu vaccine now."
High levels of flu
According to CDC's weekly surveillance report for the week ending published on November 30, 48 states and Puerto Rico have already reported cases of laboratory-confirmed influenza and, nationally, the percentage of specimens testing positive for influenza is rising fast.
Influenza-like-illness (ILI) activity levels in parts of the country are already higher than all of last season. Nationally, the United States reached the baseline level for ILI the week ending November 24, and five states are already reporting the highest level of activity possible.
"Baseline is the point at which we know the ILI activity we are seeing is most likely caused by influenza and not other viruses," said Wharton. With the exception of the 2009 H1N1 pandemic, this is the earliest that the nation has hit the ILI baseline since the 2003-2004 season, which was early and severe, especially for children. Last season, which was mild and late, the U.S. did not reach baseline for ILI until mid-March.
South getting hit
According to FluView, activity is most intense in the south-central and southeast of the country right now; however, it shows signs of increasing across the rest of the country as well. Most of the viruses characterized so far this season have been H3N2 viruses; which are typically associated with more severe seasons. The good news is that most of the viruses characterized at CDC so far this season are well-matched to the vaccine viruses.
"How well the vaccine works depends in part on the match between vaccine viruses and circulating viruses," Wharton explains. "If the influenza viruses spreading are very different from the vaccine viruses, the vaccine won't work as well. While it's early in the season, it's encouraging to see a well-matched vaccine so far. That bodes well for how well this season's vaccine will protect against illness, hospitalizations and deaths."
---