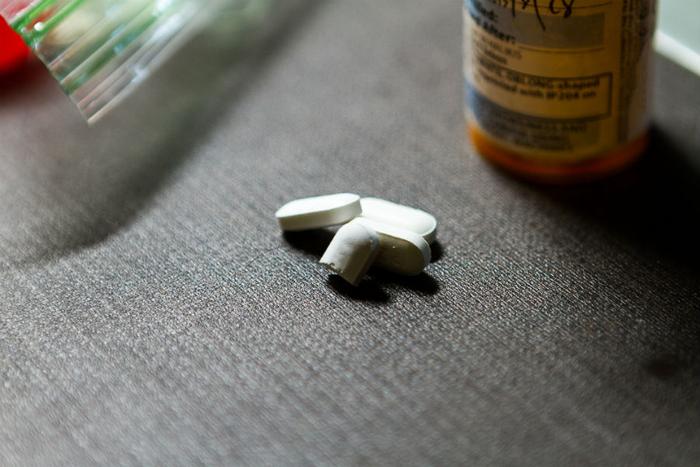 The U.S. Attorney's Office for the Southern District of New York has announced criminal charges against two former drug company officials in connection with the distribution of opioid painkillers.
The Justice Department says it's the first time any drug company executive has faced criminal charges of fueling the nation's opioid addiction epidemic. Laurence F. Doud III, former CEO of Rochester Drug Cooperative (RDC), and William Pietruszewski, the company's former chief compliance officer, have been accused of unlawfully distributing oxycodone and fentanyl and conspiring to defraud the Drug Enforcement Administration (DEA).  
The U.S. attorney's office also sued RDC, claiming it knowingly failed to comply with its legal obligation to report thousands of suspicious orders of controlled substances to the DEA. RDC is one of the 10 largest pharmaceutical distributors in the U.S., according to the Justice Department.
"We made mistakes,' RDC spokesman Jeff Eller said in a statement to the media. "We accept responsibility for those mistakes."
Few reports to DEA
According to the complaints, RDC reported only four suspicious opioid orders to the DEA over a more than four year period. The U.S. attorney said 2,000 opioid orders actually fell into the category of being suspicious.
During that same time, the Justice Department says RDC quadrupled its sales of controlled substances.
U.S. Attorney Geoffrey Berman announced a consent decree with the company, which agreed to accept responsibility for its conduct, pay a $20 million penalty, reform and improve its Controlled Substances Act compliance program, and submit to supervision by an independent monitor.  
If RDC complies with the agreement, the government has agreed to put off prosecution for a period of five years. After that, the government said it would ask the court to dismiss the charges. The decree must receive final approval by the court.
"This prosecution is the first of its kind," Berman said. "Executives of a pharmaceutical distributor and the distributor itself have been charged with drug trafficking, trafficking the same drugs that are fueling the opioid epidemic that is ravaging this country."
Civil actions
There have been dozens of civil lawsuits filed against opioid drug manufacturers and distributors. Most were filed by state and local governments, seeking to recoup a portion of the costs of dealing with the addiction crisis.
In 2017, attorneys for the Cherokee nation filed suit against McKesson Corporation, Cardinal Health, Inc., AmerisourceBergen, CVS Health, Walgreens Boots Alliance, Inc., and Wal-Mart Stores, Inc. The complaint alleges the companies did nothing to prevent the flow of illegally prescribed opioids to members of the Cherokee Nation, including children.
A couple of months later Ohio Attorney General Mike DeWine sued five opioid manufacturers, accusing the drug companies of engaging in fraudulent marketing of the drugs by minimizing the risks and inflating the benefits of prescription opioids.
Last year, six states sued Purdue Pharma, a manufacturer of the opioid painkiller OxyContin. They accused the company of contributing to a growing opioid addiction crisis.